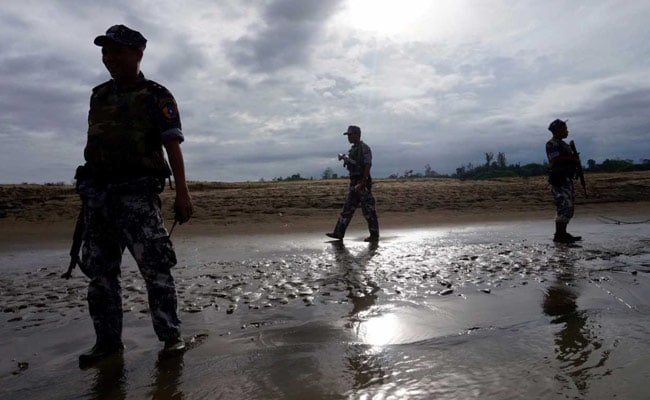 General Officer Commanding-in-Chief (GOC-In-C) of Eastern Command, Lieutenant General Rana Pratap Kalita gave this information on Tuesday. He made this statement in view of 5000 refugees entering India from Myanmar last week and 60 Myanmar Army soldiers being handed back to Myanmar.
Conflict between Junta Army and PDF increases in Myanmar, refugees stand near the border to come to Mizoram
Soldiers who are forced to cross the Indian border after attacks by opposition groups in Myanmar are asked to surrender their weapons. Their identities are then revealed before being handed over to authorities in Myanmar. However, the officer clarified that no armed person is being given entry. Special care is being taken to ensure that drug smugglers are not able to enter India in the guise of refugees.
Refugees entering India through Mizoram
Most of the refugees are entering India through Mizoram. Their tribes share a strong ethnic relationship with the people of Myanmar. Apart from Mizoram, some refugees are also coming from conflict-torn Manipur. Myanmar shares a 1640 km border with several north-eastern states including Nagaland and Manipur.
War broke out with Myanmar Army's militia group PDF, 2000 civilians entered Indian border
Lieutenant General Kalita said, "The instructions at the Myanmar border are very clear. Ordinary villagers seeking refuge to escape the conflict in Myanmar are not stopped. They are allowed to enter our territory. There is a procedure which is followed by the state. "It is done in consultation with the government. Whenever they want to go back, they are sent back. But the instructions are very clear that no armed person will be allowed entry."
Banned drugs recovered from many people crossing the border
The officer said, "We have recovered a lot of banned drugs and psychotropic substances from the people coming. So we are keeping a very close watch on the drug smugglers. When the Myanmar Army soldiers are coming, they have to surrender their weapons. Entry is being given only after doing so. After proper identification, they are taken to Moreh border (in Manipur). Then they are handed over to Myanmar authorities."
29 more soldiers flee to Mizoram after anti-junta group captures military camp in Myanmar
Political solution to Manipur violence has to be found
On the ongoing violence in Manipur, the Lieutenant General said, "We have been successful to a great extent in stopping the violence in Manipur. But sporadic incidents keep happening between the two communities. A political solution has to be found for this."
2 murdered in Manipur
Two people were killed by suspected members of Imphal Valley-based terror groups in Manipur's Kangpokpi district on Monday, officials said. One of them was a security force personnel and the other was his driver. Both were shot.
Officials said that both were going in a car. Meanwhile, suspected members of the terrorist group carried out an ambush between Harothel and Kobsha villages. This incident happened in the area adjacent to Singda Dam. The area has become a hotspot for insurgent groups targeting members of the tribal community during ethnic violence.
Bandh announced in Kangpokpi district
A tribal organization claimed that members of the Kuki-Zo community were attacked without provocation. A bandh was declared in Kangpokpi district in protest against the killings.
29 Myanmar soldiers who fled to India after the encounter were sent back
Looted weapons are in the hands of common people
On this whole matter, Lieutenant General Kalita said, "There have been heritage issues between the communities in Manipur. Now both the communities have become completely polarized. More than 4000 looted weapons are still in the hands of the people. "They are being used. That's why violent incidents are happening."
Let us tell you that so far more than 200 people have died in the violence that started on May 3 in Manipur. More than 3000 people have been injured.
Heroin worth more than Rs 18 crore seized in Mizoram, five Myanmar nationals arrested

<