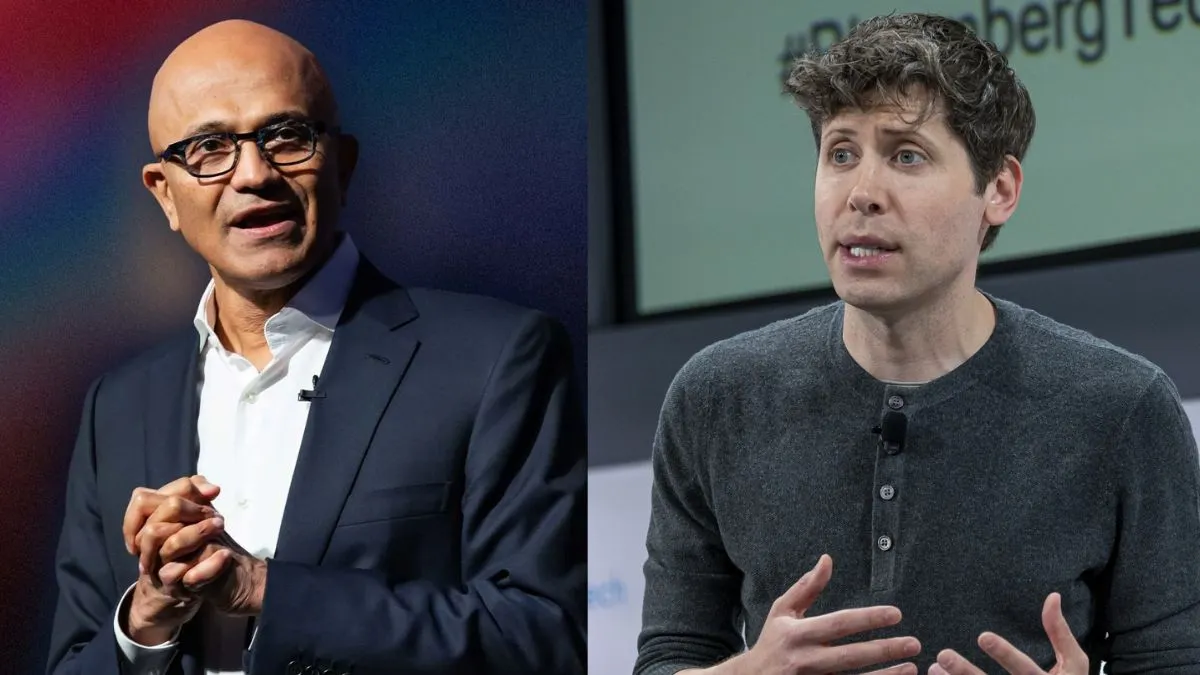 Image Source : File photo Satya Nadella gave big hints regarding Sam Altman.
OpenAI Sam Altman Latest Update: OpenAI, the creator of ChatGPT, is currently a topic of discussion in the world of technology. There has been turmoil in the company since the company ousted CEO Sam Altman on November 17. After being thrown out of the company, Microsoft offered Sam Altman a job. Microsoft CEO Satya Nadella had also given this information on the post. Now once again Satya Nadella has said a big thing about Sam Altman.
After Sam Altman was ousted from Open AI, he tweeted on Monday that Altman and company co-founder Greg Brockman are going to lead Microsoft's AI team. But now Satya Nadella has given a big information. He said that there is still a possibility that Sam Altman may join Open AI.
Nadella said a big thing in the interview
During an interview with CNBC, he said that Microsoft has always wanted Sam Altman and Greg Broman to have a great home if they leave OpenAI. When asked if Altman would return to OpenAI, he said, "Right now I'm open to both options."
After this statement of Nadella, it is believed that Sam Altman joining Microsoft is not completely certain yet. It is believed that Sam Altman can still return to the post of CEO in the company.
Employees threatened to resign
The possibility of this has also increased because after the departure of Sam Altman, about 505 out of 700 employees of the company have threatened to resign. All the employees have said that if Sam Altman does not return, they will also join Microsoft's AI team with him.
Also read- OpenAI's new challenge: Will Sam Altman return? or 505 people will go out

<