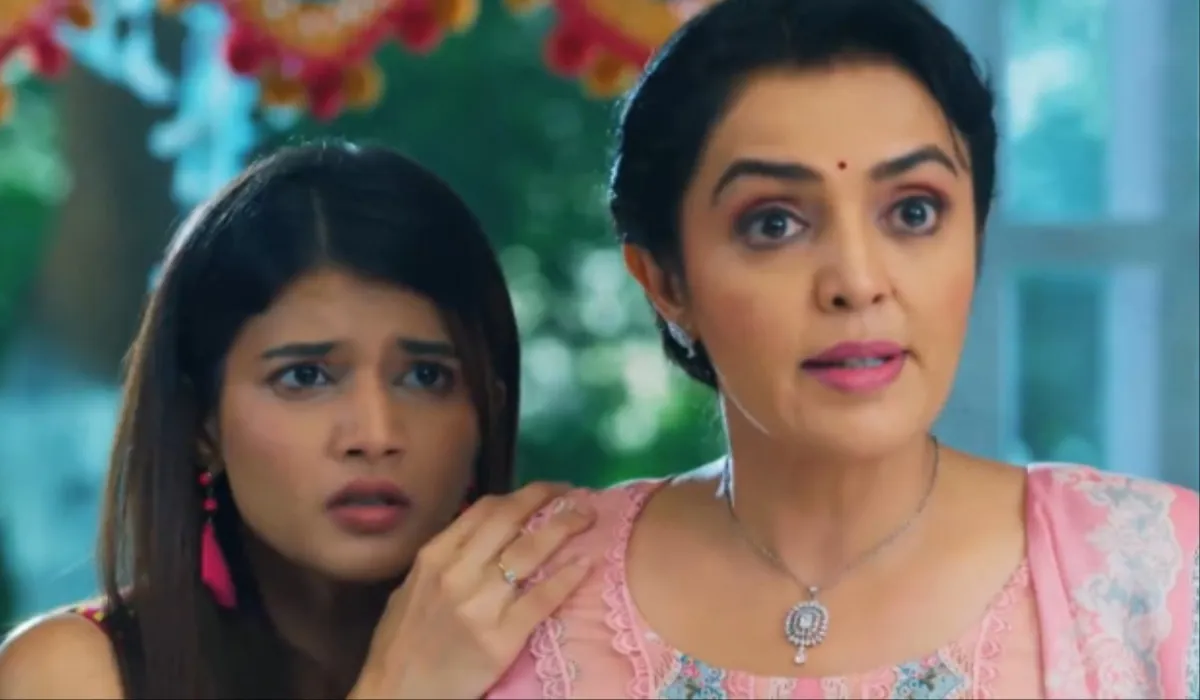 Image Source :
There is going to be a shocking twist in 'Yeh Rishta Kya Kehlata Hai', which is going to blow your senses. Samriddhi Shukla, Shehzada Dhami and Pratiksha Honmukhe are now seen in lead roles. Pranali Rathore, Harshad Chopra and Karishma Sawant have been eliminated from the TV show 'Yeh Rishta Kya Kehlata Hai', but a lot of emotional drama is being seen in the story too. The show 'Yeh Rishta Kya Kehlata Hai' is now taking interesting turns. Till now we have seen that Abhira is threatened by Yuvraj's father and Akshara is threatened by Jagraj.
Abhira will threaten Yuvraj
In the upcoming episode of Yeh Rishta Kya Kehlata Hai, we will see that she helps Abhira and Akshara to know about the whereabouts of Yuvraj. Abhira learns about Yuvraj's location and informs Akshara and the police. Get him arrested too. However, Yuvraj is surprised as to how Abhira came to know all this. He starts dreaming of his and Abhira's marriage. Akshara warns Yuvraj to stay away from her.
Yuvraj will force you to marry
Akshara also gets reprimanded by Yuvraj. Later Jagraj comes there and talks to Abhira. He talks about Anurag's condition and threatens Akshara. Jagraj comes to know about his son Yuvraj's intentions towards Abhira. He agrees to get Abhira and Yuvraj married.
This person became the Messiah
In the next episode of 'Yeh Rishta Kya Kehlata Hai' we will see Ruhi going on a special date with Armaan. However, because of Jagraj, Armaan has to come to Mussoorie. He calls Yuvraj to fight his case. He is going to be seen fighting the case against Akshara, but after Jagraj's threats, Akshara's life will come in danger and Abhira will be in trouble. Yuvraj will try to forcefully marry Abhira. Will Armaan come to know about Yuvraj's intentions and help Abhira and save her from Yuvraj's hands by marrying her? Armaan helps Akshara and Abhira.
read this also-
Aishwarya Sharma jumped with joy after seeing the fight between Khanzadi and Neil Bhatt in Bigg Boss 17.
Orry fell while dancing, friends were seen supporting him
This Indian comedian won the Emmy Awards 2023 with Ekta Kapoor, see the complete winner list

<