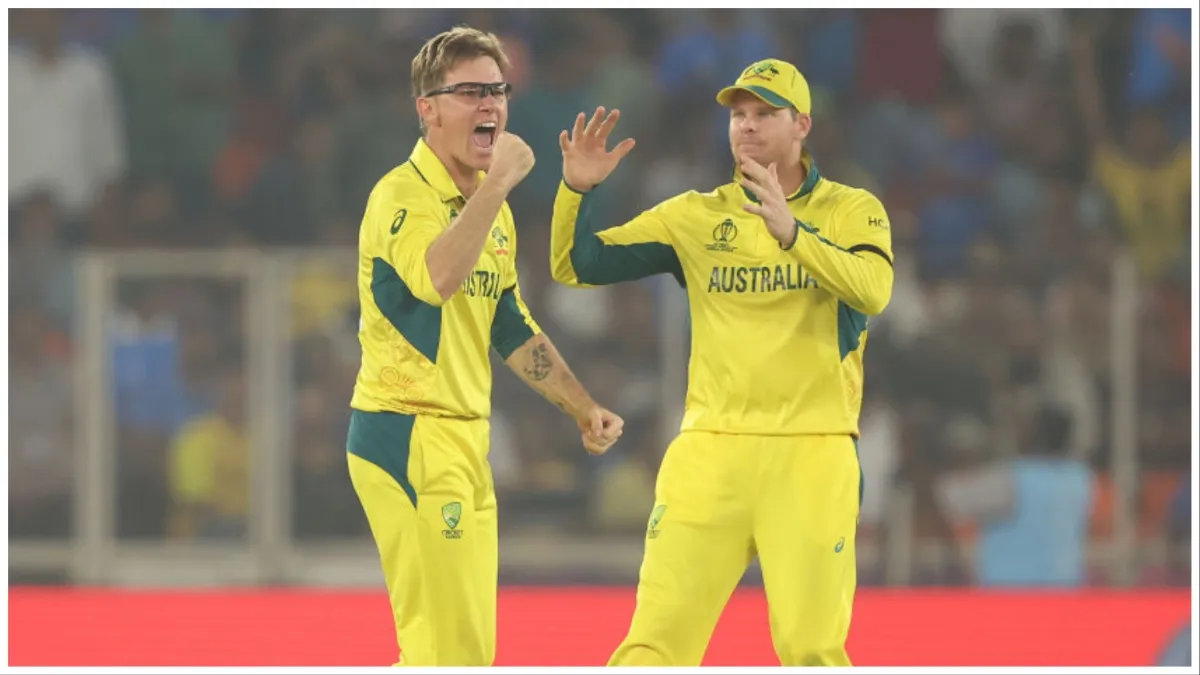 Image Source : GETTY
Adam Zampa and Steve Smith
Even though the final match has taken place between India and Australia, now these two teams are going to clash again. But this time it is not an ODI but a T20 match. The first match of the series will be held on 23 November. There are only three to four players of Team India who will be seen playing again after the World Cup, the rest are on rest. Hardik Pandya is injured, so the captaincy of the team has been handed over to Suryakumar Yadav. In the final match, there was a fierce competition between Australia and Team India. Now in the T20 series, the Indian team needs to be cautious of at least 5 players from Australia.
Travis Head can make a big splash in T20 also
There are 6 such players from Australia, who will also be seen playing T20 series after the World Cup. However, he has withdrawn his name from the T20 series to focus on the Test against Pakistan. But still many champion players will play in this series. Especially Travis Head, who snatched the victory from the Indian team, will be in the eyes of the Indian fans at this time. Whether he will play the first match or not is a different matter. If he plays, the Indian bowlers will have to send him back to the pavilion as soon as possible, otherwise everyone knows how dangerous he becomes.
Glenn Maxwell is also a threat to Team India
Apart from Travis Head, Glenn Maxwell is also a player who has the ability to win a lost match. In the match against Afghanistan, he led his team to victory while standing at one place. In T20 he becomes even more dangerous. Apart from this, Steve Smith is the player who could not do anything special in this year's World Cup, so he will definitely try to play big innings against the new bowling attack of the Indian team.
Captain Matthew Wade and Adam Zampa are also match-winner players.
The command of the Australian team is in the hands of Matthew Wade. He was not included in the World Cup team. In such a situation, he will definitely try to show how big a player he is. It is not hidden from anyone how effective and dangerous a player he is in T20. Adam Zampa will also be seen playing the T20 series. He has taken the most wickets in the World Cup after Mohammed Shami. Therefore, their morale will be high and they can become a big threat for the new batsmen of Team India. The complete command of spin will be in his hands. If Team India can deal with these five players then the matches can be won.
Also read these sports news on connexionblog
Suryakumar Yadav vs Sanju Samson: One became captain, the other out of the team
IPL 2024: RCB can drop these players before the auction, big names also included
Latest Cricket News

<