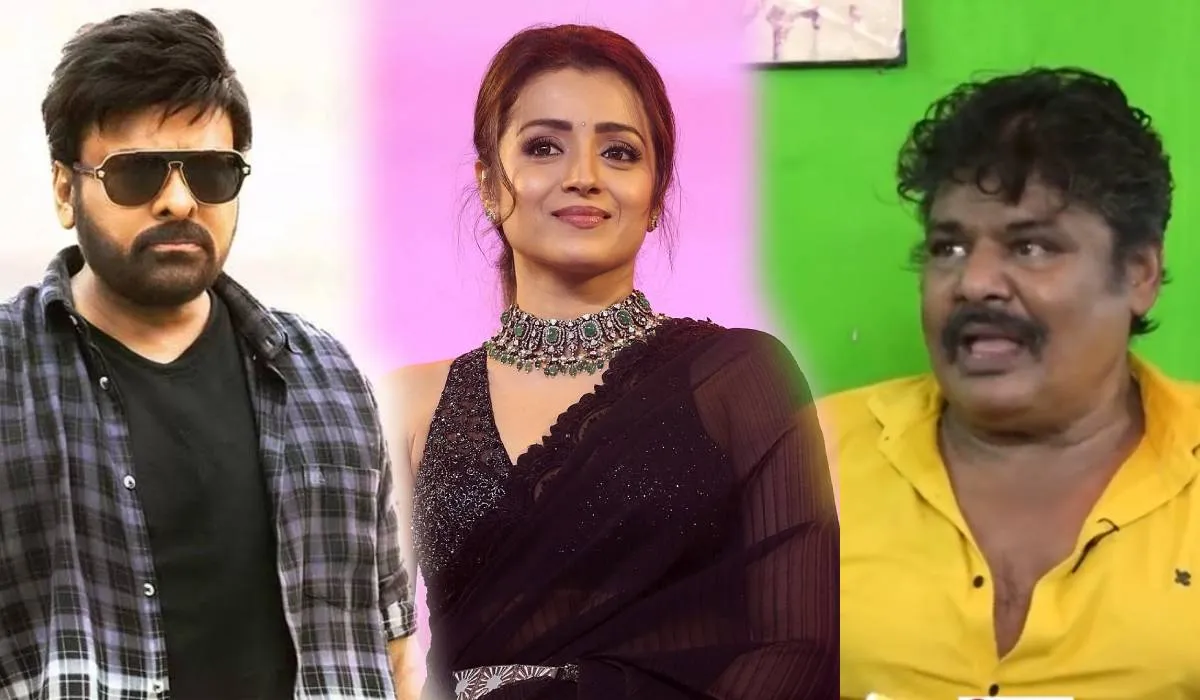 Image Source : DESIGN PHOTO Chiranjeevi, Trisha Krishnan and Mansoor Ali Khan.
Popular actress Trisha Krishnan of South Film Industry is in the headlines these days. The reason behind 'Leo' actress Trisha Krishnan coming into limelight was the objectionable comment of her co-star. Mansoor Ali Khan had made absurd remarks about Trisha, after which he was continuously being criticized. In this episode, Trisha herself came forward and gave a sharp reply to Mansoor's statement. She clearly said that she will never work with Mansoor again. Just two days later, South's power star Chiranjeevi has slammed Mansoor. He condemned this entire matter and expressed his stand on it.
Chiranjeevi condemned
Chiranjeevi has expressed his reaction on X (earlier Twitter). He said, 'My attention was drawn to some condemnable comments made by actor Mansoor Ali Khan about Trisha. The comments are distasteful and disgusting not only for an artist but for any woman or girl. These comments must be condemned in the strongest possible terms. They reek of perversion. Trisha, I stand together and I stand with every woman who has to face such lewd comments. After this statement of Chiranjeevi came out, people are praising him. Praising Chiranjeevi, people said that it was very important for such a statement to come from a megastar.
See Chiranjeevi's X post here
what was the whole matter
First let us tell you how the matter started. Recently, during a conversation, Trisha Krishnan's 'Leo' co-star Mansoor Ali Khan gave a statement, in which he said that when he came to know that he was working with Trisha, he felt that both of them would be together. There will be a bedroom scene, but they did not see Trisha on the set. There was no scene of Trisha and Mansoor Ali Khan together in 'Leo'. Following Mansoor's comments, the actress wrote a note on Instagram, saying that she will make sure she never has to work with Mansoor in her life.
This was Mansoor's statement
According to an ANI report, Mansoor reportedly said during an interview, 'When I heard that I was acting with Trisha, I thought there would be a bedroom scene in the film. I thought I could take her to the bedroom like I had done with other actresses in my previous films. I have done a lot of rape scenes in many films and this is not new to me, but these people did not even show Trisha to me on the sets during the Kashmir schedule.
Watch video here
Also read: Bajirao Singham ready to roar like a lion, Ajay Devgan's most solid avatar revealed
Ranveer Singh did such a thing as soon as David Warner was out, video going viral; Deepika was also standing behind
Latest Bollywood News

<