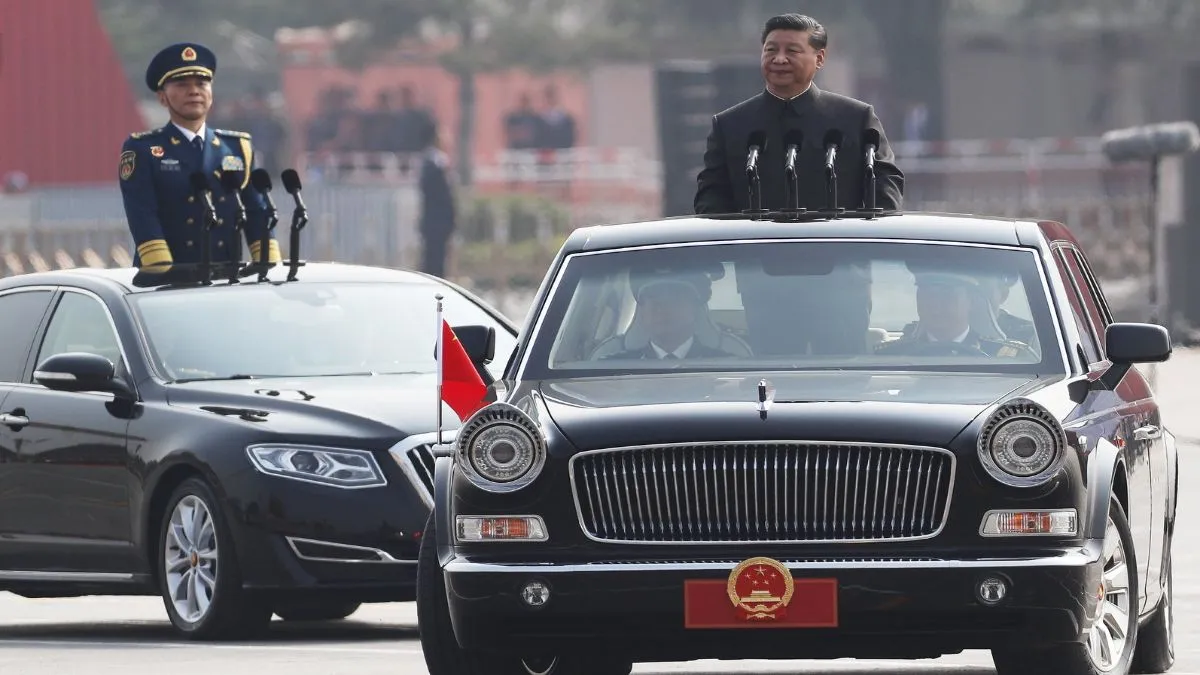 Image Source : SOCIAL MEDIA Chinese President Jinping has a unique car
China President Car: Chinese President Xi Jinping recently visited America. Here he also talked to US President Joe Biden on the sidelines of the Asia Pacific Economic Cooperation Summit. Amidst the tension, the entire world was watching the conversation between the two heads of state. Amidst all this, another special thing caught the world's attention, that was the car of Chinese President Xi Jinping. The security of Chinese President Jinping remains very tight. This car is such a safe car.
Actually, the responsibility of security of Xi Jinping is on China's Central Security Bureau, which provides security to all the top leaders and high military officers of China. Joe Biden was also impressed after seeing Jinping's special car and he could not stop himself from praising it. Biden described the Chinese President's car as a beautiful car. Not only this, Biden compared the Chinese President's car with his 10 ton-weighing Cadillac Limousine car.
Bulletproof limousine car is the safest
Let us tell you that the car of Chinese President Xi Jinping is a bulletproof limousine, which is called Hongqi N701. It is considered the safest car in the world. Xi Jinping's security during foreign tours is much like that of US President Joe Biden.
Many commandos surround the car
The soldiers guarding Xi are usually tall. They also protect the President in many layers. The inner circle consists of 6 to 8 personal commandos, who surround him and surround his car. However, the commands closest to Jinping are changed from time to time.
Even chemical weapons have no effect on the car
Jinping's car has a very powerful engine. Additionally, it is considered to be the most expensive car ever made in China. The price of its customer version itself is 8 lakh dollars. Only 50 such cars have been made in the last 10 years. Xi Jinping's N701 car is also called Red Flag. Actually, China calls itself a leftist country and the name of Jinping's car reflects its communist ideology. Any chemical attack has no effect on Jinping's car.
Latest World News

<