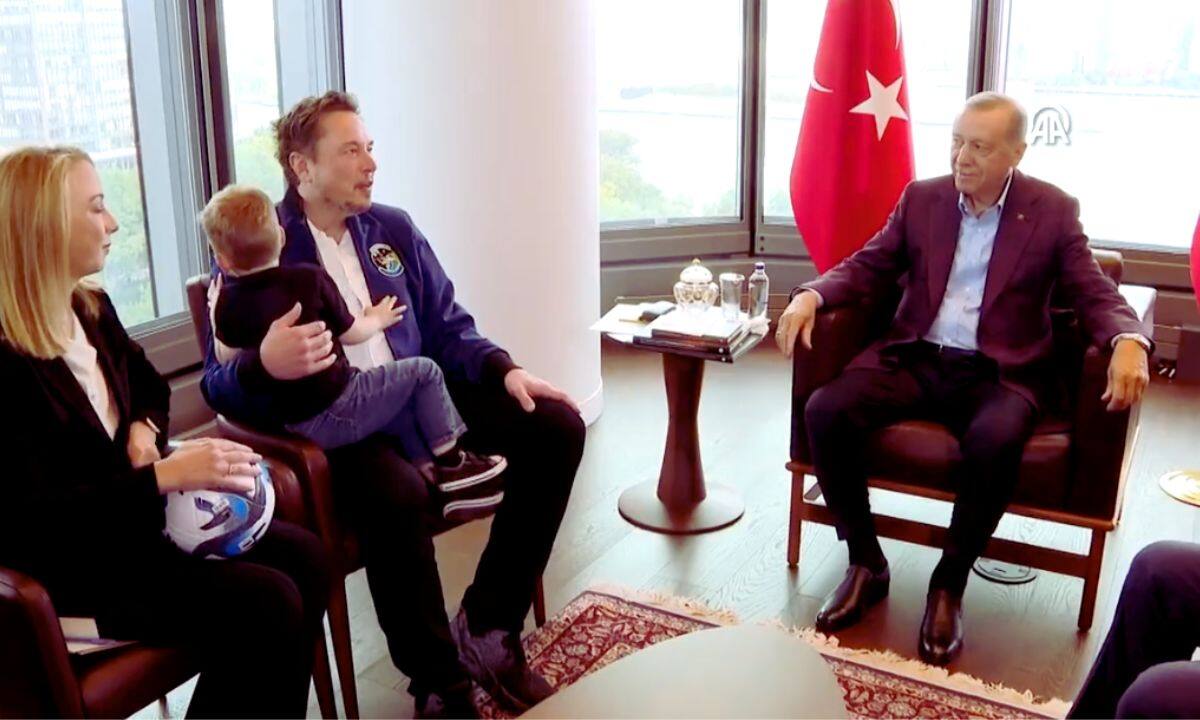 Elon Musk Viral: Elon Musk, who came to meet Turkish President Recep Tayyip Erdogan, also took his son along with him. The President said something funny after seeing Musk's son X Æ A-Xii together. X Æ A-Xii, also affectionately known as Allen and Grimes also have a daughter together named Exa Dark Sideræl Musk. Recently, it has also been known about his third son, whose name is Techno Mechanicus.
Grimes is Allen's girlfriend
Space related projects with Türkiye
Elon Musk told the President that he is in San Francisco and now we live separately and hence I am the one who takes care of it. This meeting took place at the Turkey House located in the United Nations building in New York. Erdogan had come to New York to attend the 78th United Nations General Assembly. During the meeting, the President also gave a football to Musk's son. The two talked about the partnership between SpaceX and the Turkiye Space Program. Erdogan assured Musk of full cooperation in AI and SpaceX's satellite internet service Starlink. He wants to secure a license for Starlink in Turkey.

<