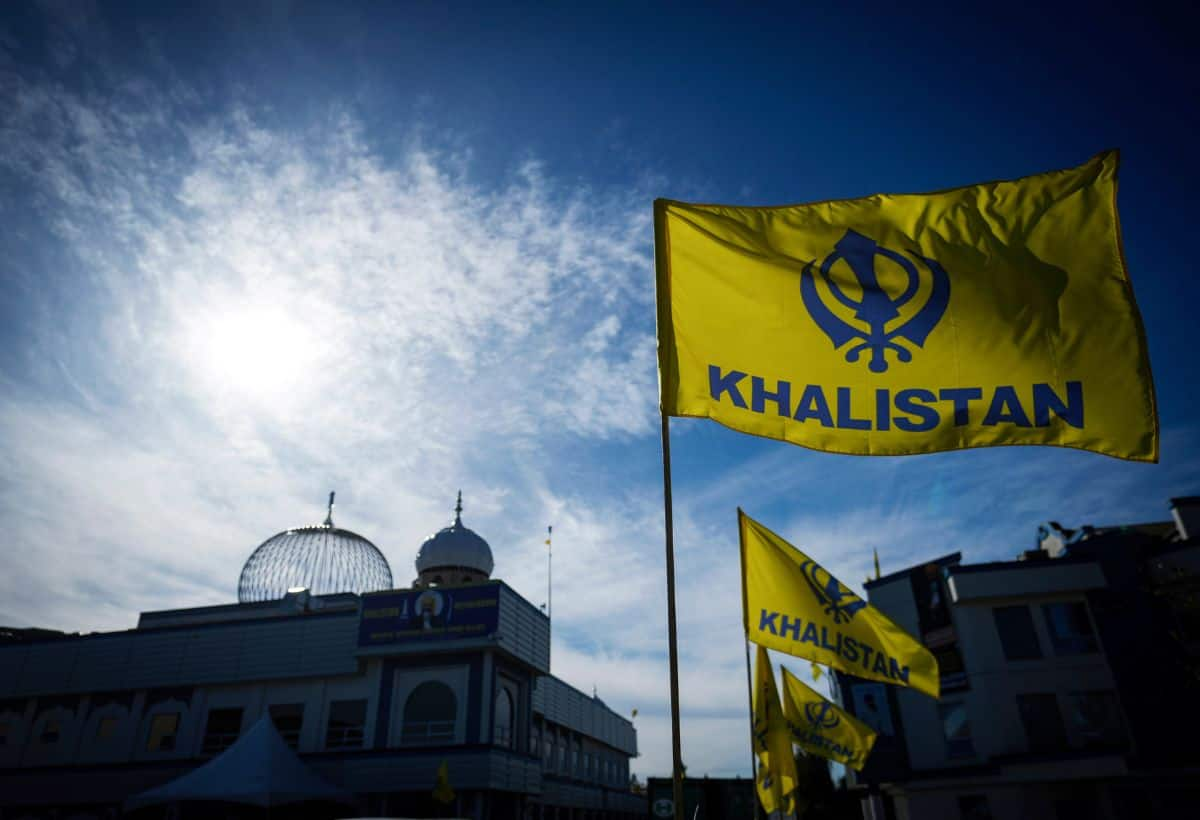 Canadian Prime Minister Justin Trudeau has alleged "possible" Indian links in the killing of Khalistani separatist leader Hardeep Singh Nijjar and expelled an Indian diplomat over the issue. After this, bilateral relations between India and Canada have deteriorated. India rejected Trudeau's comments as "absurd" and "motivated". Also giving a strong reaction, he said that such "unproven" allegations "are made to try to divert attention from Khalistani terrorists and extremists. These extremists were given shelter in Canada, which is a threat to the sovereignty and territorial integrity of India." Are made."
India summoned Canadian High Commissioner Cameron Mackey to the Ministry of External Affairs headquarters in South Block and asked him to leave India within the next five days, News18 quoted sources as saying.
The rift between the two countries is increasing amid India's concerns over Canada's harboring of pro-Khalistan groups carrying out anti-India activities.
related news
Today, let us take a look at the increasing anti-India activities in Canada and know when and how Khalistani supporters started getting shelter here.
immigration to canada
Immigration of Sikhs from Punjab to Canada began in the early 20th century. According to reports, British Army soldiers passing through British Columbia were attracted by the fertile land.
In the 1970s, there was a large Indian population in Canadian society, especially the Sikh group. There are currently 1.6 million people of Indian origin in Canada, of which there is a Sikh population of more than 7,70,000. This is about 2 percent of the total population of the country.
In the 1980s, when the Khalistan movement was at its peak in Punjab, many Sikhs sought refugee status in Canada, citing political persecution. After Operation Blue Star, when the surrounding situation deteriorated, there was an influx of Khalistanis into Canada.
Who was Hardeep Singh Nijjar? Khalistani terrorists are at the center of India-Canada dispute
Additionally, several pro-Khalistani groups, including Sikhs for Justice (SFJ), have tried to radicalize Sikh youth, especially those born after the 1984 riots, according to Hindustan Times. Canada proved to be a convenient place for Khalistani leaders to travel to Pakistan and meet and receive training from their handlers in Pakistan's ISI.
This connection became clear when on June 23, 1985, an Air India plane going from Montreal to London was blown up by Khalistani terrorists. Although the Khalistan movement ended in India in the late 1990s, it continued to flourish and flourish in Canada, especially in some Gurudwaras controlled by fundamentalists.
Anti-India activities in Canada
There have been several incidents by pro-Khalistan groups including attacks on Hindu temples, Indian missions and pro-Khalistan rallies in Canada.
In June, a video surfaced on social media showing the assassination of former Prime Minister Indira Gandhi by her Sikh bodyguard. This tableau was part of a parade that was organized by some Khalistani elements in Brampton and which caused outrage in India.
Does it help Canada's 'Indo-Pacific strategy'? A float depicting murder of late Indian PM by her Sikh bodyguards being part of about 5 KM long parade in city of Brampton on June 4th. Jody Thomas may reflect on it! pic.twitter.com/rBFn7vMKyz
— Balraj Deol (@BalrajDeol4) June 6, 2023
This drew a strong reaction from India with External Affairs Minister S Jaishankar saying it "involved a larger issue."
In July, India summoned the Canadian envoy and issued a demarche on the growing activities of Khalistani supporters in Canada, days after posters bearing the names of senior Indian diplomats serving in Canada appeared in some areas of that country. They went.
Last year, in November, a pro-Khalistan organization named Sikhs for Justice (SFJ) had organized a so-called 'Khalistan referendum' in Mississauga. SFJ had earlier this month organized the Khalistan referendum at a Gurudwara in British Columbia, Canada, while Canadian PM Justin Trudeau was in India for the G20 Summit.
The group has now called for another referendum in October in the city of Surrey, British Columbia. This so-called referendum comes despite India's strong concerns towards Canada over anti-India activities in the country.
SFJ is an illegal organization in India. The group's name is also linked to the rocket-propelled grenade (RPG) attack on the Punjab Intelligence Headquarters in Mohali in May 2022.
Attacks on temples and Indian missions
In the last few months, there have been a series of attacks on temples in Canada by pro-Khalistan groups.
Last month, extremist elements in the Canadian province of British Columbia vandalized a Hindu temple with posters of the Khalistan referendum.
In April this year, the BAPS Swaminarayan Temple was vandalized with anti-India graffiti in Windsor, Ontario, Canada.
Earlier in February, the Ram Temple in Mississauga, Canada was vandalized with anti-India graffiti. The Consulate General of India in Toronto condemned the vandalism of the temple and requested Canadian authorities to investigate the incident and take prompt action against the culprits.
Deteriorating diplomatic relations between India and Canada! Will trade and investment also be affected? Know what experts say
In January, anti-India graffiti was painted on a Hindu temple in Brampton, sparking outrage among the Indian community. The Consulate General of India in Toronto condemned the vandalism at the Gauri Shankar Temple, saying the act has deeply hurt the sentiments of the Indian community in Canada.
Earlier this year, there were violent protests by Khalistan supporters who attacked the Indian High Commission in Ottawa in March and threw grenades at the mission. Indian agencies found that pro-Khalistan protesters were behind the attack on the High Commission building.
Canada's reaction to Khalistani activities
Despite India expressing serious concern over all this, Canada has not been able to take any concrete steps to stop anti-India activities in the country.
During his visit to India for the G20 summit, Justin Trudeau said in a press conference that his country will always protect the freedom of peaceful protest, but he also said that it will always prevent violence.
"Canada will always protect freedom of expression, freedom of conscience and the freedom of peaceful protest, and that's extremely important to us," he said.
"At the same time, we are always here to stop the violence and push back the hatred," Trudeau said. "I think on community issues, it's important to remember that the actions of some individuals do not reflect the attitudes of the community as a whole or of Canada."



<