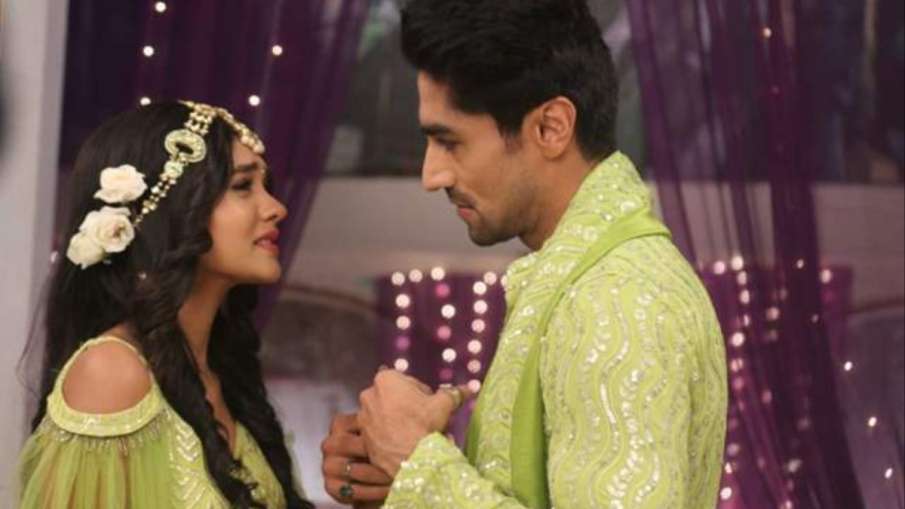 Image Source : INSTAGRAM What is this relationship called?
YRKKH Spolier Alert: Emotional drama is being seen every day in 'Yeh Rishta Kya Kehlata Hai'. Abhira fans are desperate to see Abhimanyu-Akshara together again. An interesting twist is going to be seen in the upcoming episode of 'Yeh Rishta Kya Kehlata Hai'. Muskaan will once again be seen having a heated argument with Kairav ​​regarding Abhimanyu-Akshara. On the other hand, Akshara and Abhimanyu get stuck in romantic weather. Now you are going to tell the condition of your heart to Akshara. Now what will be Akshara's reaction next? This is worth seeing.
Akshara-Abhimanyu's cute banter
There is going to be a big blast in today's episode of Yeh Rishta Kya Kehlata Hai. Like before, a sweet fight is going to be seen between Akshara and Abhimanyu. Abhimanyu tries to express his feelings to Akshara, but he starts running away from Akshara and is seen ignoring her. At the same time, Akshara also follows Abhi and asks him what has happened to him. Tell me what you are worried about otherwise I will not let you out of the hospital. Abhimanyu stops while speaking as per his heart and goes away hiding his face from Akshara.
Abhimanyu will express his love to Akshara
In the upcoming episode, Akshara and Abhimanyu are going to be stuck together at night and Abhimanyu-Akshara are going to say I love you. Akshara will be surprised to hear this and will start remembering the moments spent with Abhimanyu. Akshara will suddenly remember Aarho and Abhinav's words that Abhimanyu and Akshara will have to unite for Abir.
Muskaan made life difficult for everyone
When Muskaan learns that Abhimanyu and Akshara have gone somewhere together at night, she takes the whole house on her head and starts arguing with Kairav. The whole family wakes up from their sleep and asks both of them what will happen, why are they fighting now. Muskaan says, let me tell you that after the death of Abhinav Bhai ji, your daughter Akshara is with Abhimanyu so late in the night. By what right have both of them gone out together? Don't know what would be happening between Abhimanyu and Akshara, what did you guys think? Muskaan is trying her best to stop their marriage.
Muskaan and Akshara's argument
When Akshara comes home in the morning, Muskaan asks her what happened between you and Abhimanyu throughout the night? Answer what have you done, don't be such an innocent jerk. Abhimanyu overhears all this and asks Muskaan to keep quiet but she is seen questioning the relationship between Akshara and Abhimanyu. It remains to be seen when Muskaan's drama will end.
read this also-
Khatron Ke Khiladi 13: Will Shiv Thackeray be able to escape from the attack of Queen Divyanka Tripathi? There will be a big explosion during the stunt
Parineeti Chopra-Raghav Chadha's pre-wedding functions begin, preparations are going on in full swing
An unknown person followed Shruti Haasan to the airport, the actress took class at a public place

<