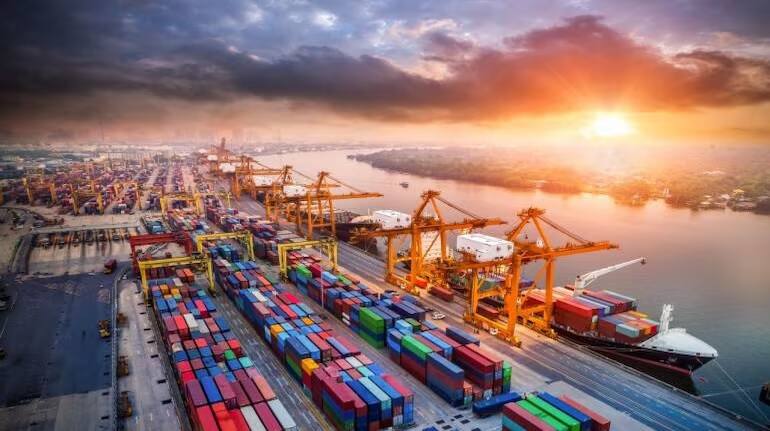 The government is finding out India's total logistics cost. For this, she is talking to industry representatives as well as taking advice from foreign experts. It will be made public by the end of September. Special Secretary in DPIIT, Sumita Dawra gave this information. In an exclusive conversation with Moneycontrol, he said that the government has formed a task force, which includes representatives of the government, research organizations, think tanks and people associated with the industry. This task force was formed in March this year. This task force is working under the chairmanship of Dawra. It will create a framework for calculation of logistics cost in India.
Dawra said the task force has taken four months to arrive at a baseline estimate. Apart from this, we also want to know how we can improve the baseline so that we have more reliable information. This eliminates the need to estimate administrative and inventory costs. This task force has prepared this framework for the long term.
This will enable DPIIT to explain how the National Logistics Policy is proving helpful in reducing logistics costs on a year-on-year basis. Right now the industry has to take decisions based on many guesses. The share of logistics in GDP is 8-14 percent. But the problem arises due to huge difference in estimates. Dawra said, "When there is a big difference in the estimates, the question of credibility will arise. We had looked at the 14 percent estimate of consulting firm Armstrong and Associates. But we found that there is no clear basis for it."
related news
Now the department is using a report of 2018. It was prepared by the National Council of Applied Economic Research. In this, India's logistics cost has been estimated to be 8.35 percent of GDP. However, the government has faced opposition from India Inc in this matter. He believes that total logistics cost is about 14 percent of GDP.
The government is also taking outside help in this work. Dawra said that we are also taking help from experts from other countries. This will help us in calculating logistics cost. We want to arrive at a methodology.

<