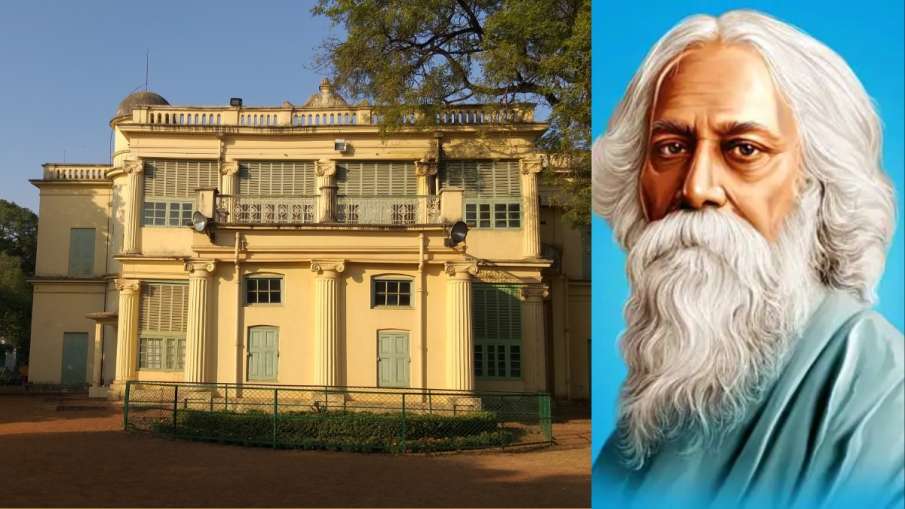 Image Source : SOCIAL shantiniketan
Rabindranath Tagore is known worldwide for his writing and art. He is considered the greatest poet and writer of Bengali literature. Rabindranath Tagore was also awarded the Nobel Prize in the year 1913 and now his house Shanti Niketan has been included in the UNESCO World Heritage List. Actually, establishment of Shanti Niketan
Rabindranath Tagore's father Devendranath Tagore. This house was considered a center of education and art like a traditional Gurukul. Thakur Rabindranath Tagore spent his entire life here and after his death, Rabindra Sangeet and education continued here. So, to keep this memory of Tagore forever, UNESCO has declared it as a World Heritage.
How to go Shantiniketan
If you want to go to Shanti Niketan, then first of all reach Kolkata from whatever city you are living in. Shantiniketan is about 212 km from Kolkata by road and has good road connectivity with Kolkata. Many buses running on this route can take you to your destination. Bolpur is the nearest railway station to places to visit in Shantiniketan. A taxi or rickshaw can take you to Ravindra Bhavan and other buildings of Visva Bharati University. The roads leading to places to visit in Shantiniketan are well maintained and have greenery on both sides.
If you go to Chandni Chowk then definitely eat these 5 things, the taste of Delhi is hidden in these.
Places to visit in Shantiniketan-Where to visit in Shantiniketan
After going to Shantiniketan you can go to Ravindra Bhawan. Tagore himself lived here. Here displays various items used by him. After this you can go to Chhatimatala where Rabindranath Tagore's father Maharishi Devendranath Tagore used to meditate. After this you can go to Singha Sadan. This simple bell and clock tower building holds great significance in the events related to Tagore's life. This fascinating building is the place where the great poet received his doctorate from Oxford University.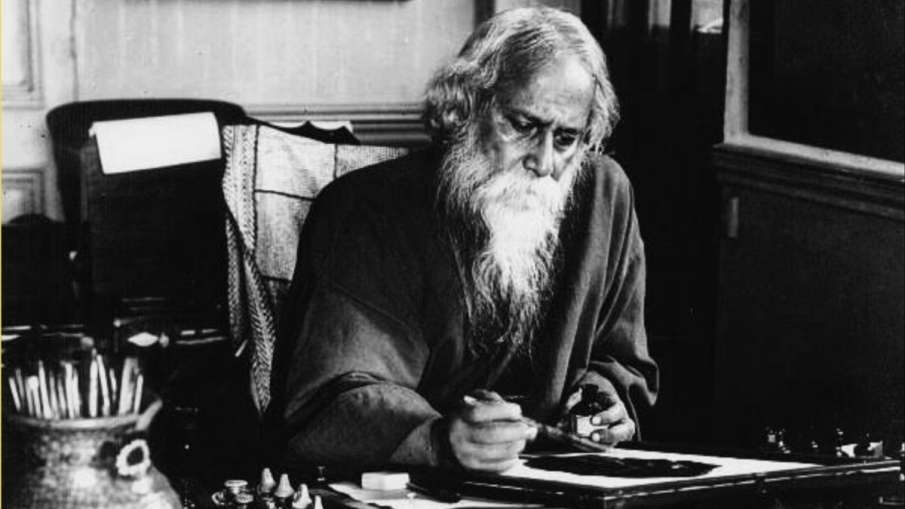 Image Source : SOCIAL
tagore
After this you can go to Cheena Bhawan which is one of the many academic blocks in Visva Bharati University. Chinese scholars often come here. After this you can go to Kala Bhavan and Visual Arts Department. Finally you can visit Amar Kutir which is considered to be the refuge of freedom fighters and revolutionaries. Amar Kutir is now a co-operative society to promote local arts and crafts.
You will find goods from every state on this one lane of Delhi, this is the best place for shopping for gifts.
After this, while returning from here you can go to Khoi Sonajhuri Forest. This red-laterite soil forest is one of the cleanest forests in India. The Khoi Sonajhuri Forest has many Sonajhuri trees which bear golden flowers during winter. Apart from this, you will also get some extraordinary experiences of tribal crafts, handloom, food, dance and music among the places worth seeing in Shantiniketan.
Latest Lifestyle News
Breaking news in Hindi on connexionblog Hindi News Read the latest news, live news updates and special stories from India and abroad and keep yourself up-to-date. Click Lifestyle section for Travel News in Hindi


<