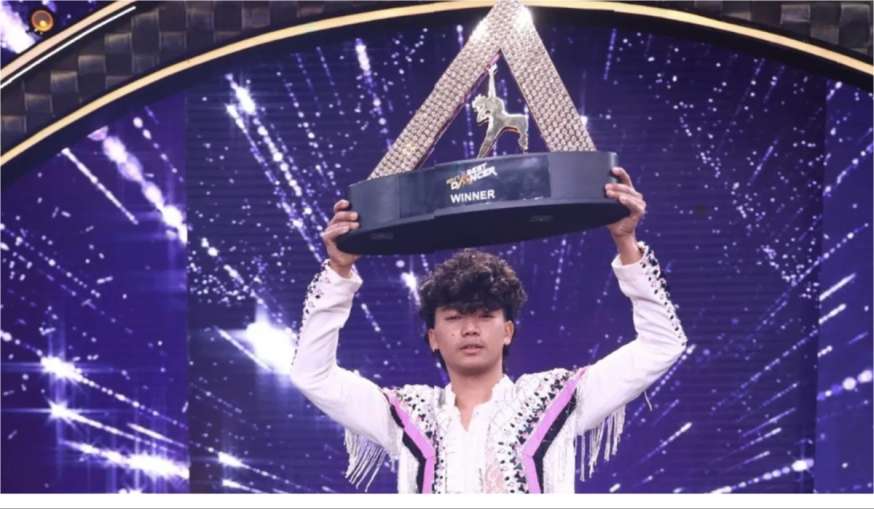 Image Source : DESIGN Samarpan Lama becomes the winner of India's Best Dancer Season 3
The wait is over! Indio has found his best dancer. Yes, the finale of the dance reality show 'India's Best Dancer 3' has happened. A total of five finalists made it to the final round of the show. In which the names of Aniket Chauhan, Anjali Mamgai, Samarpan Lama, Vipul Khandpal and Shivanshu Soni were included. However, among these five, Samarpan Lama of Pune has won and has become the winner of 'India's Best Dancer 3'. He received a shining trophy and a check of Rs 15 lakh as a reward for his victory. Not only Samarpan Lama but on this special occasion his choreographer Bhavana Khanduja has also been given a check of Rs 5 lakh. Because India's Best Dancer is a platform where contestants perform with their choreographers. Whereas Vipul Khandpal secured fifth place in 'India's Best Dancer 3' and Aniket Chauhan was fourth and Shivanshu Soni was second runner up.
This is how the finale of 'India's Best Dancer 3' started
The beginning of the finale of 'India's Best Dancer 3' was very spectacular. The grand finale was named 'Finale No. 1' and it started with power-packed and explosive performances from all the finalists including Anjali Mamgai, Samarpan Lama, Aniket Chauhan, Vipul Khandpal and Shivanshu Soni. During this time, the star cast of the film 'Ganpath' Tiger Shroff and Kriti Sanon also came to create a stir in the show. Along with this, Govinda graced the show as a judge and Sonali Bendre also added charm to the show with her presence.
Samarpan became emotional after winning the show
Expressing his happiness during this time, Samarpan Lama said that I always used to watch dance reality shows on TV, after watching these shows, I also started dreaming of becoming a part of a big dance reality show. But I never thought that I would become the winner of a show like India's Best Dancer. Samarpan further said, 'For me this moment is no less than a dream come true.'
Swara Bhaskar celebrated with her family on completion of 6 days of her daughter's life, shared beautiful glimpses of the celebration
The first glimpse of Sana Khan's child came out, when the son's picture went viral, the actress's husband got angry on the paps.
Swara Bhaskar celebrated with her family on completion of 6 days of her daughter's life, shared beautiful glimpses of the celebration

<