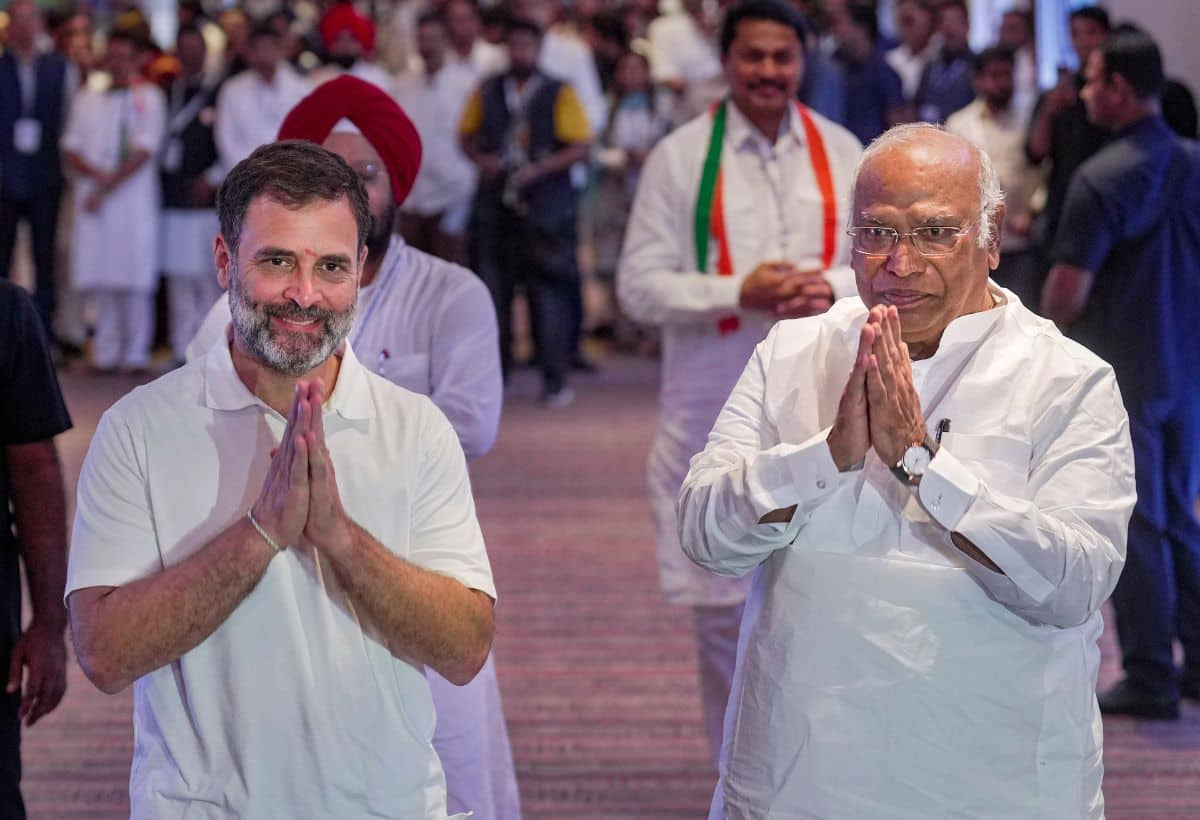 Rajasthan Election 2023: Congress President Mallikarjun Kharge and former party chief Rahul Gandhi will address a public rally in Jaipur in the poll-bound state of Rajasthan on September 23. Both the leaders will also lay the foundation stone of a new party office building here. Chief Minister Ashok Gehlot visited the construction site and the meeting place on September 21 and took stock of the preparations.
Gehlot posted on He appealed to the party workers to attend the meeting in large numbers.
In view of the arrival of Congress President Shri Mallikarjun Kharge and Shri Rahul Gandhi in Jaipur on 23rd September, he visited the venue and took stock of the preparations.@Kharge @RahulGandhi pic.twitter.com/5IHfPX6ChD
— Ashok Gehlot (@ashokgehlot51) September 21, 2023
related news
Gehlot said, "Today there is an atmosphere of happiness among Congress workers and leaders, because Rajasthan Congress Committee will now have its own building. Congress President Mallikarjun Kharge and Rahul Gandhi will come to lay the foundation stone of the building."
Assembly elections are to be held in Rajasthan later this year.
Rajasthan Election 2023: BJP's first list went viral on social media? There is panic in Bundi district, what is the whole matter?
After four Parivartan Yatras of BJP, Congress Party will take out a yatra in Rajasthan. However, this will be limited to 13 districts of South-East Rajasthan and the issue of East Rajasthan Canal Project (ERCP). The state's Congress government is demanding national status for the project, which is pending with the central government since 2018.
In the recent Congress Working Committee meeting held in Hyderabad, party state president Govind Singh Dotasara had given a presentation of the proposed yatra.
The yatra will be conducted between September 25-29 and will cover 13 districts of south-east Rajasthan, through which the canal is proposed to pass.



<