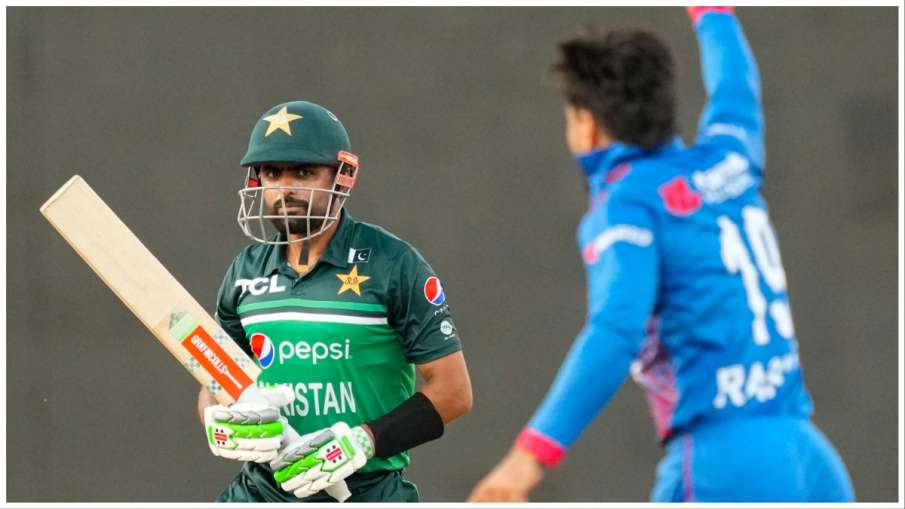 Image Source : AP
Babar Azam
Highest score by captain in asia cup ODI Babar Azam: Asia Cup 2023 went very badly for Pakistan. The team finished last among the four teams that reached Super 4. Last year, when the Asia Cup was played on T20 format, the team had reached the finals, it is another matter that Pakistan had to face defeat from Sri Lanka there and the dream of winning the Asia Cup once again remained unfulfilled. left. This time the Asia Cup was being held before the World Cup, hence it was considered important for preparations. Many big players of Pakistan were already playing in Sri Lanka, but to no avail. Yes, it definitely happened that Pakistan captain Babar Azam definitely made a record in his name.
Pakistan captain Babar Azam played a brilliant inning of 151 runs against Nepal.
Pakistan cricket team captain Babar Azam played a explosive inning of 151 runs in the match played against Nepal. This is the biggest innings played by any captain in the history of Asia Cup. This was Pakistan's first match and was played in Multan. Where the pitch was flat and a lot of runs were scored. Babar Azam took advantage of this, but as soon as his matches started in Sri Lanka, his entire form disappeared. Babar Azam could not play any big and amazing innings in even a single match.
Babar Azam broke Virat Kohli's record
Meanwhile, let us also tell you in whose name this record was held before this i.e. before Babar Azam. Before Babar Azam, Virat Kohli had played a explosive inning of 136 runs as captain against Bangladesh in the 2016 Asia Cup. In the year 2000, Sourav Ganguly, the captain of the Indian team, had played an unbeaten inning of 135 runs against Bangladesh, Virat Kohli had destroyed the record of Sourav Ganguly. Well, if we talk about Pakistan, before Babar Azam, in 2008, the then captain Shoaib Malik had played a tremendous inning of 125 unbeaten runs against the Indian team. Pakistan team may not have been able to do anything, but Babar Azam has definitely made a new record. Now Pakistan team and Babar Azam will be tested in the ODI World Cup to be held in India, it has to be seen how they perform there.
Also read these sports news on connexionblog
Team India will become number 1 in ICC ODI rankings, will have to do this work
Team India's historic victory creates panic in Pakistan, fear before the World Cup!
Latest Cricket News

<