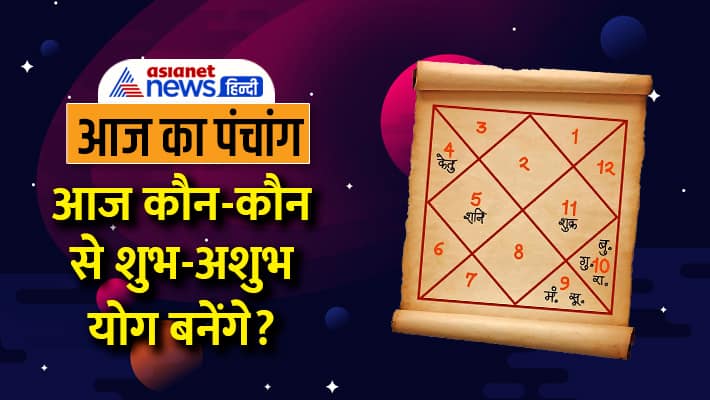 Ujjain. According to religious texts, Pradosh fast is observed on the Trayodashi date of both the fortnights of every month. Lord Shiva is worshiped in this fast. This time on 27th September, Wednesday being the Trayodashi date of Shukla Paksha of Bhadrapada month, the fast of Budh Pradosh will be observed on this day. Many auspicious yogas will also be formed on this day. Know further from the Panchang which auspicious Yogas will be formed today, which planet will remain in which zodiac sign and the time of Rahu Kaal and Abhijeet Muhurta…
Almanac of 27 September (Aaj Ka Panchang 27 September 2023)
On Wednesday, 27 September 2023, Trayodashi Tithi of Shukla Paksha of Bhadrapada month will remain for the whole day. Budha Pradosh fast will be observed on this day. On Wednesday, Dhanishtha Nakshatra will remain till 07.10 in the morning, after which Shatabhisha Nakshatra will remain till the end of the night. On Wednesday, due to the occurrence of Dhanishtha Nakshatra first, Mitra and then Shatabhisha Nakshatra, two auspicious yogas named Manas will be formed. Apart from these, there will also be two other yogas named Dhriti and Shool on this day. Rahukaal will be from 12:17 pm to 01:47 pm.
The position of the planets will be like this…
On Wednesday, Moon will be in Aquarius, Sun in Virgo, Jupiter and Rahu in Aries, Saturn in Aquarius, Mercury in Leo, Ketu in Libra, Mars in Virgo and Venus in Cancer. One should avoid traveling towards the north on Wednesday. If you have to go out, eat sesame seeds or coriander before leaving the house.
Other special things related to the calendar of 27th September
Vikram Samvat- 2080
Month Purnimant- Bhadau month
side-shukla
Day- Wednesday
season- rain
Nakshatra- Dhanishtha and Shatabhisha
Karan- Kaulav and Taitil
Sunrise – 6:20 AM
Sunset – 6:15 PM
Moonrise – Sep 27 5:06 PM
Moonset – Sep 28 4:52 AM
Abhijeet Muhurat – No
Amrit Kaal – 10:05 PM – 11:30 PM
Brahma Muhurta – 04:44 AM – 05:32 AM
Inauspicious time of 27th September (Do not do any auspicious work during this period)
Yama Gand – 7:49 AM – 9:19 AM
Kulik – 10:48 AM – 12:17 PM
Durmuhurta – 11:54 AM – 12:41 PM
Exclusions – 10:10 AM – 11:35 AM
read this also-
This player who won gold in Asian Games keeps a special 'thing' in his pocket
If you are troubled by Pitra Dosh then do these 5 easy remedies during Shraddha Paksha.
Disclaimer: Whatever information is given in this article is based on astrologers, calendar, religious texts and beliefs. We are just a medium to deliver this information to you. Users are requested to consider this information as information only.

<