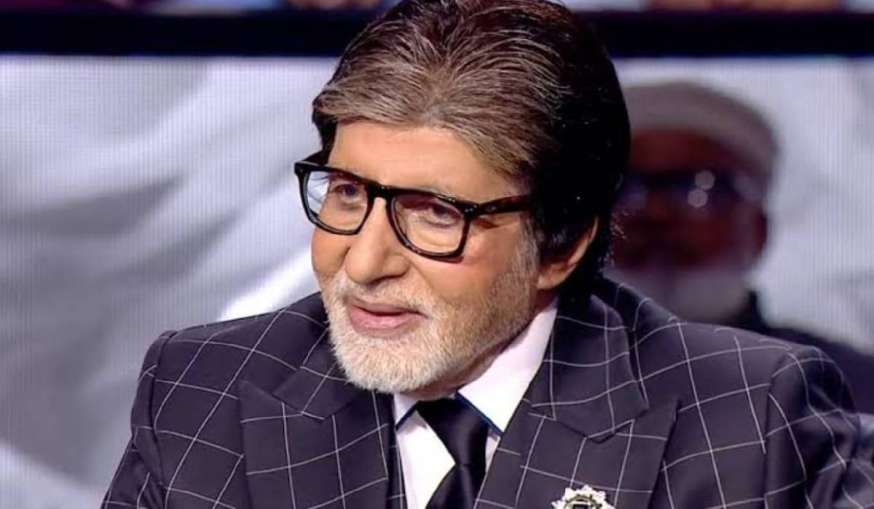 Image Source : FILE PHOTO Amitabh Bachchan.
The 15th season of 'Kaun Banega Crorepati' has started from 14 August 2023. Yesterday, Amitabh Bachchan started the 26th episode on a grand note. With the beginning of the new week, Amitabh Bachchan introduced all the contestants. Immediately after this, the contestants were asked to get ready for the question of Fastest Finger First. After this a question related to the geography of India came up. Only 4 out of 10 participants gave the correct answer to this simple question. Madhurima gave the fastest answer to this question. With this he was welcomed on the hot seat.
Who is Madhurima and what does she do? Before telling this, let us tell you the question of Fastest Finger First and its correct answer.
Question- Arrange these states of India in geographical order from west to east.
Meghalaya Jharkhand Telangana Gujarat
right answer
Gujarat Telangana Jharkhand Meghalaya
Slogans of Bharat Mata ki Jai raised in the show
After this Madhurima came to the hot seat and started crying as soon as she sat there. Amitabh Bachchan lovingly silenced him by giving him a tissue and then introduced him. Amitabh told that Madhurima is a resident of Ranchi, the capital of Jharkhand. While talking about herself, Madhurima said that she does not put surname in front of her name. On this, Amitabh Bachchan also told his story that his father did not believe in caste. For this reason there is no surname before his name. He also said that many times questions are asked regarding caste, in response to which he calls himself an Indian and says that he has no caste. Amitabh further said, 'Next time we are asked, we will say that we are Indians, we have conquered Chandrayaan.' With this, slogans of Bharat Mata ki Jai started being raised on the set. Amitabh Bachchan also started cheering for Mother India. The atmosphere of the set became worth seeing. After this, Amitabh also said that India has done what no one else could do. India is the first country to reach the South Pole of the Moon.
Amitabh introduced the new rules
After this, Amitabh Bachchan asked Madhurima to introduce her companion, to which she replied that her husband and father-in-law had come with her. With this the game started and then Amitabh Bachchan explained the rules of the game and also introduced the new rules of this season. Madhurima is a section officer in the Forest Environment and Climate Change Department.
What is double dip?
At the same time, a new concept of double dip has also come in this season. This is such a lifeline, using which the contestant can answer a question twice. That means, if he gives wrong answer to any question after choosing this lifeline, then he can make one more attempt, that is, he can choose the answer once more.
What is a super trunk?
A new concept of Super Sanduk has been introduced in the 15th season of 'Kaun Banega Crorepati'. In this, a rapid fire is asked within one minute. That is, many questions are asked continuously, the contestant can pass the question to which he does not know the answer. You get Rs 10,000 for the correct answer to each question. If the contestant wins an amount of Rs 50 thousand, then he can revive a lifeline with this money, that is, the cost of reviving a lifeline is Rs 50 thousand.
Also read: Pre-wedding functions of Parineeti Chopra-Raghav Chadha begin, preparations are going on in full swing.
Ganesh Chaturthi Songs: Start the Ganesh Utsav with these superhit songs of Bollywood, you will get immersed in the celebration.

<