Kangana Ranaut Called Herself Batman: Kangana Ranaut is often in the news on some issue or the other. Sometimes she takes a jibe at another actor, sometimes she calls herself Batman and then she also gets trolled. Now the actress has posted a post in which she has told how she had suffered from many diseases within a year. With this post Kangana has once again declared herself as Batman.
Kangana wrote on her Instagram story, 'In the last twelve months I have had everything – dengue, Covid, Delta, Covid-Omicron and Covid + swine flu. I have been constantly ill. Sometimes we all feel down and low. Weak and disappointed too, yes, even Batman type people… Let's keep going, move forward… Congratulations to everyone on the festival season.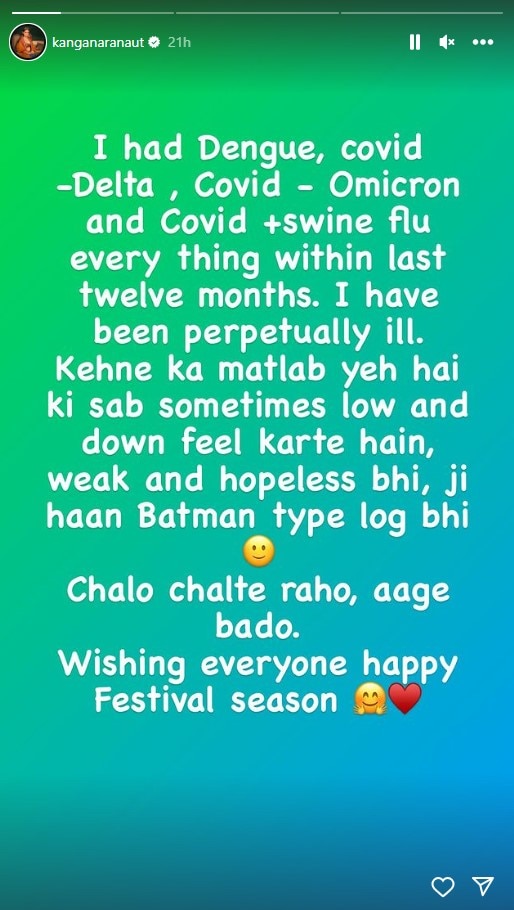 Earlier too he had called himself Batman
Let us tell you that even before this the actress had called herself Batman. He had written – 'On this, both left and right wing agree that, firstly, I am very ill-mannered, I am also violent and extremist, I like violence and violence also likes me. I am a little spoiled and very stubborn. And the fiercely talented one means GOAT type… this is called Batman… that's what I am…'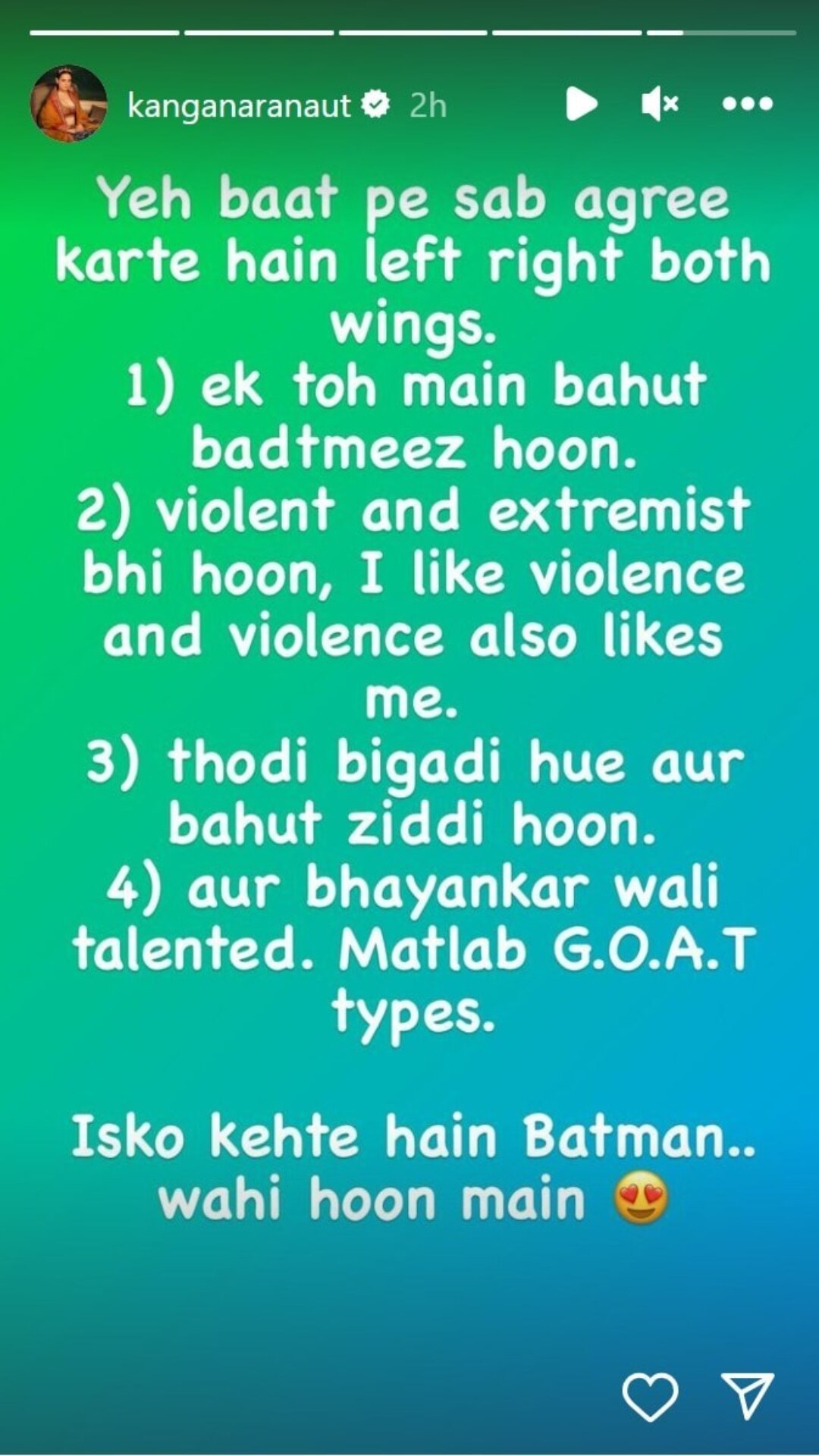 Kangana will be seen in these films
Kangana Ranaut is now going to be seen in the film Chandramukhi 2. His film is ready to release on 28th September. After this, the actress will also be seen in the film Emergency based on the life of Indira Gandhi. The teaser of the film has been released and now the film will be released in theaters on 24th November. Anupam Kher, Satish Kaushik, Bhumika Chawla and Mahila Choudhary will also be seen with him in the film.
Also read: Samantha Prabhu has not yet deleted this romantic photo with ex-husband Naga Chaitanya, fans reacted

<