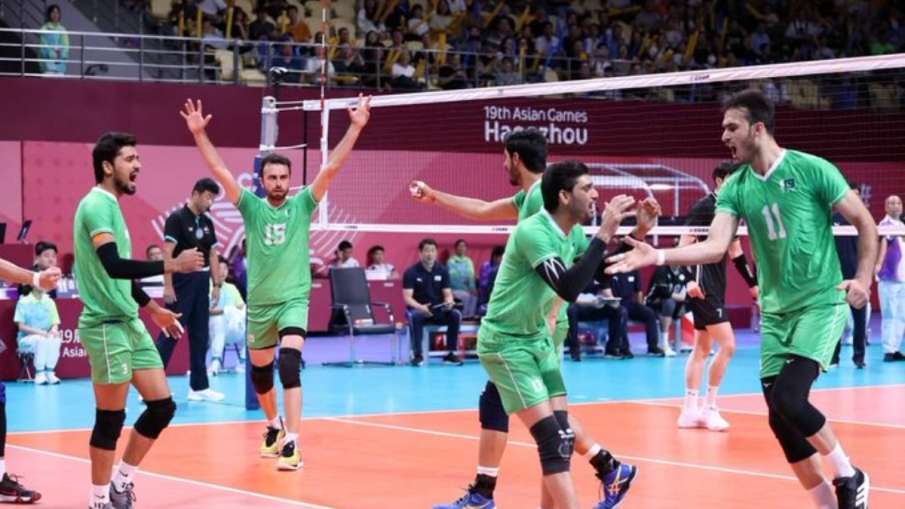 Image Source : TWITTER
Asian Games 2023
It was a mixed bag for India at the Asian Games 2023. A bad news also came out from India's point of view. India's men's volleyball team today faced Pakistan in the match for 5th and 6th place. But Team India had to face defeat in this match. The team lost this match in 3 consecutive sets.
Team India lost the match
The Indian volleyball team lost to Pakistan in three sets (0-3) in the 5th/6th place match at the Asian Games 2023 on Tuesday. After losing to Japan (0-3) in the quarter-finals, the Indian team tried to end its excellent season with a win. But despite the close match, Pakistan won the opening set 25-21.
Indian team made a mistake
The tired Indian team started making a lot of mistakes, so Pakistan won the second set 25–20. Despite a late comeback effort, India lost the third set 25–23. The season was a mixed one for the men's team. Earlier, they had won their pool games by defeating Cambodia 3-0 and 2018 silver medalists South Korea 3-2.
Had to face defeat from Japan
India defeated 2018 bronze medalists Chinese Taipei 3-0 in the top 12 match. India were out of medal contention after their first six matches, in which they lost 0-3 to Japan. Pakistan finished 5th, this is a very good result for them. This is also a commendable result for India, considering their 12th-place finish at the Jakarta Asian Games, 2018, but this defeat to Pakistan will haunt them.
Input- IANS

<