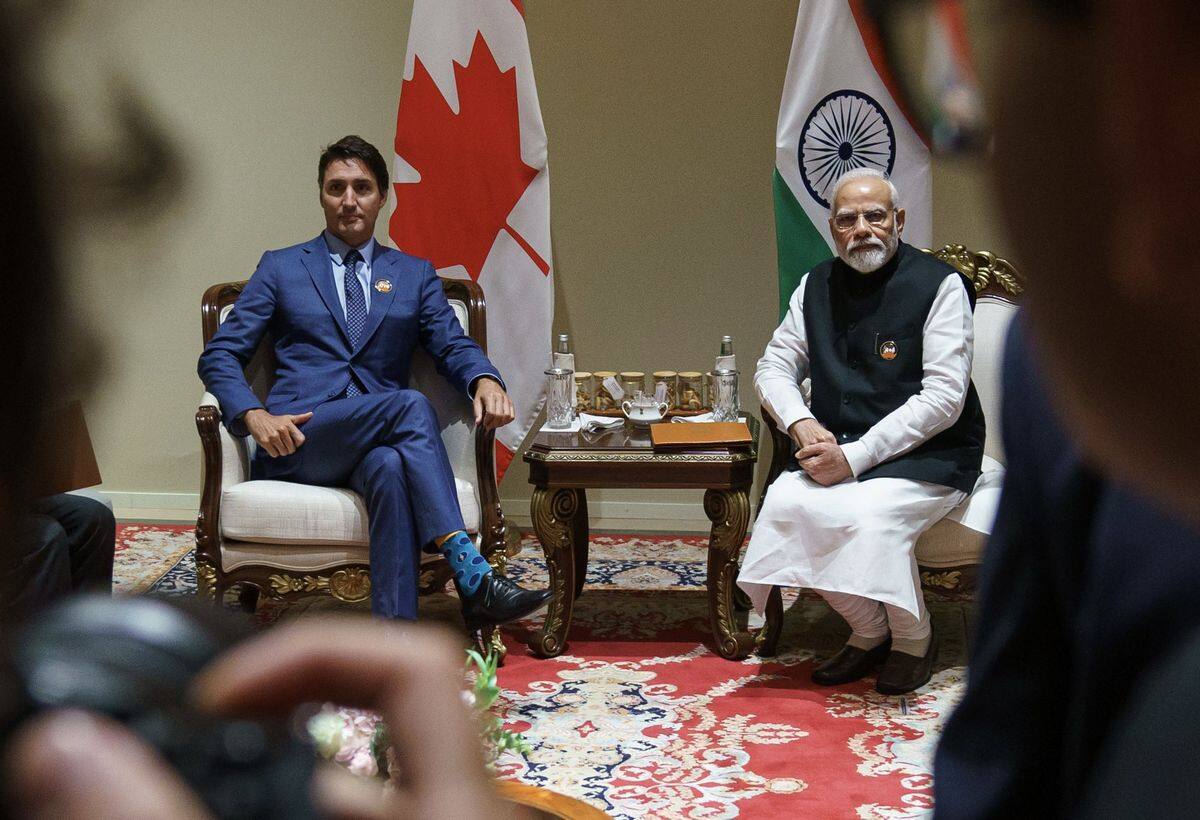 India rejected Canadian Prime Minister Justin Trudeau's allegations as absurd and baseless that the Indian government had a hand in the incident related to the murder of Khalistani terrorist Hardeep Singh Nijjar in Canada. The Foreign Ministry has issued a statement on Trudeau's allegations about the Indian government's involvement in the killing of a prominent pro-Khalistani leader of the Khalistan Tiger Force terrorist group in Canada. India reacted after the government expelled a top Indian diplomat amid an investigation into the matter.
The Indian Ministry of External Affairs said allegations of India's involvement in any acts of violence in Canada are 'absurd'. India said that similar allegations were made by the Canadian Prime Minister in his conversation with our Prime Minister, which were completely rejected. The ministry said that India is a democratic country, which is committed to the rule of law.
The MEA said such baseless allegations seek to divert attention from Khalistani terrorists and extremists who have been provided sanctuary in Canada. They remain a threat to India's sovereignty and territorial integrity. The ministry said the Government of Canada's inaction in this matter has been a matter of long-standing and continuing concern.
related news
Canada expelled Indian diplomat
Amid investigation into Prime Minister Justin Trudeau's allegations that the Indian government was involved in the murder of Hardeep Singh Nijjar in Canada, the government there has expelled a top Indian diplomat from the country. Trudeau had said in Parliament that Canadian intelligence agencies are investigating allegations of Indian government involvement in the murder of pro-Khalistan Sikh leader Hardeep Singh Nijjar. Nijjar was shot on June 18 outside a Sikh cultural center in Surrey, British Columbia.
Trudeau had told Parliament that he had raised the matter of the massacre with his Indian counterpart Narendra Modi at the G-20 summit last week. According to Trudeau, he told PM Modi that any involvement of the Indian government would be unacceptable. He has also requested for cooperation in the investigation. Canadian Foreign Minister Melanie Jolie said that as a result the Indian intelligence chief in Canada has been expelled.

<