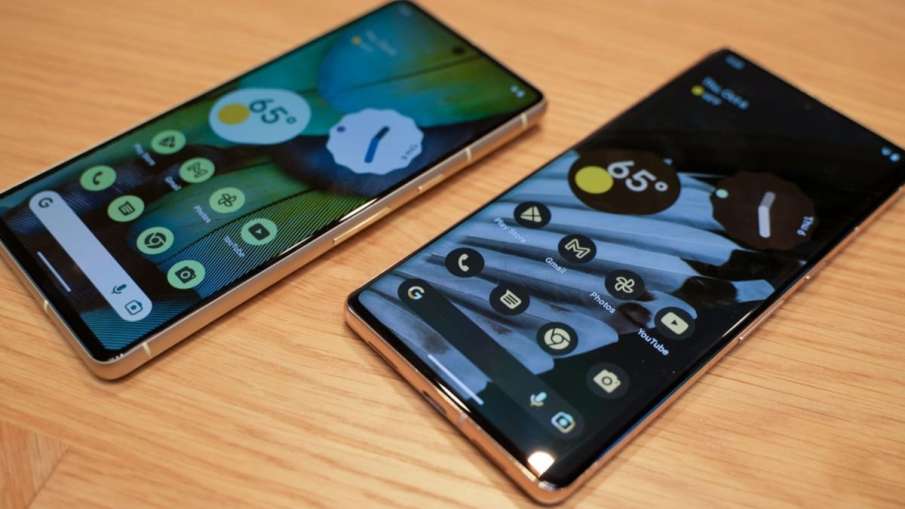 Image Source : File Photo The company can also launch ear buds with Google Pixel 8 series.
Apple has recently launched the new iPhone series iPhone 15. The company has launched 4 phones in this series. Now Google is going to launch its new smartphone to compete with Apple's latest iPhone. The company may introduce Google Pixel 8 series in the first week of October. Google is going to provide strong features in the upcoming smartphone.
Google Pixel 8 can give a tough competition to iPhone 15 in many respects. Therefore, if you are planning to buy iPhone 15, then know the possible features available in Google Pixel 8. After this you will be able to decide which smartphone you should buy.
This will be the price of Google Pixel 8
Let us tell you that there are many features available in the iPhone 15 series which you can get in Google Pixel 8 and along with this, the upcoming Pixel series can also be cheaper than iPhone 15. According to the leaks that have come out so far regarding this series, two smartphones Google Pixel 8 and Google Pixel 8 Pro can be launched in this series. Both the smartphones can be launched in the price bracket of Rs 60 to 65 thousand.
Google will launch both these smartphones in the Made By Google event. The company can also launch Google Pixel Watch 2 along with two smartphones. It is believed that the company can also introduce Pixel Buds in the same event.
Possible features of Google Pixel 8 series
Users will get 6.17 inch display in Google Pixel 8. Pixel 8 will have AMOLED display and Pixel 8 Pro will have QHD OLED display. Both the phones will have a refresh rate of 120Hz. The company Tenso G3 processor will be available in Pixel 8 series. In Pixel 8, users will get a 50-megapixel primary camera along with a 12-megapixel ultra-wide sensor camera. If we talk about selfie camera, Pixel 8 will have an 11 megapixel camera. Pixel 8 will have a large battery of 4485mAh.
Possible features of Google Pixel 8 Pro series
Customers will get a large 6.7 inch display in Google Pixel 8 Pro. In Pixel 8 Pro, users will be given Google Tensor G3 SoC processor. This smartphone will have triple camera setup in the rear size. The primary camera can be 64 megapixels. The second camera will be 50MP and the third camera will be a 64-megapixel ultra-wide camera. In this variant, the company can provide up to 12GB RAM and up to 256GB storage. If we talk about battery, it will have a big battery of 4950mAh.
Also read- You will not have to pay installation charge of Rs 1000 for Jio Air Fiber! If you do this before taking the connection
Breaking news in Hindi on India TV Hindi News Read the latest news, live news updates and special stories from India and abroad and keep yourself up-to-date. Click Tech Section for Tech News News in Hindi


<