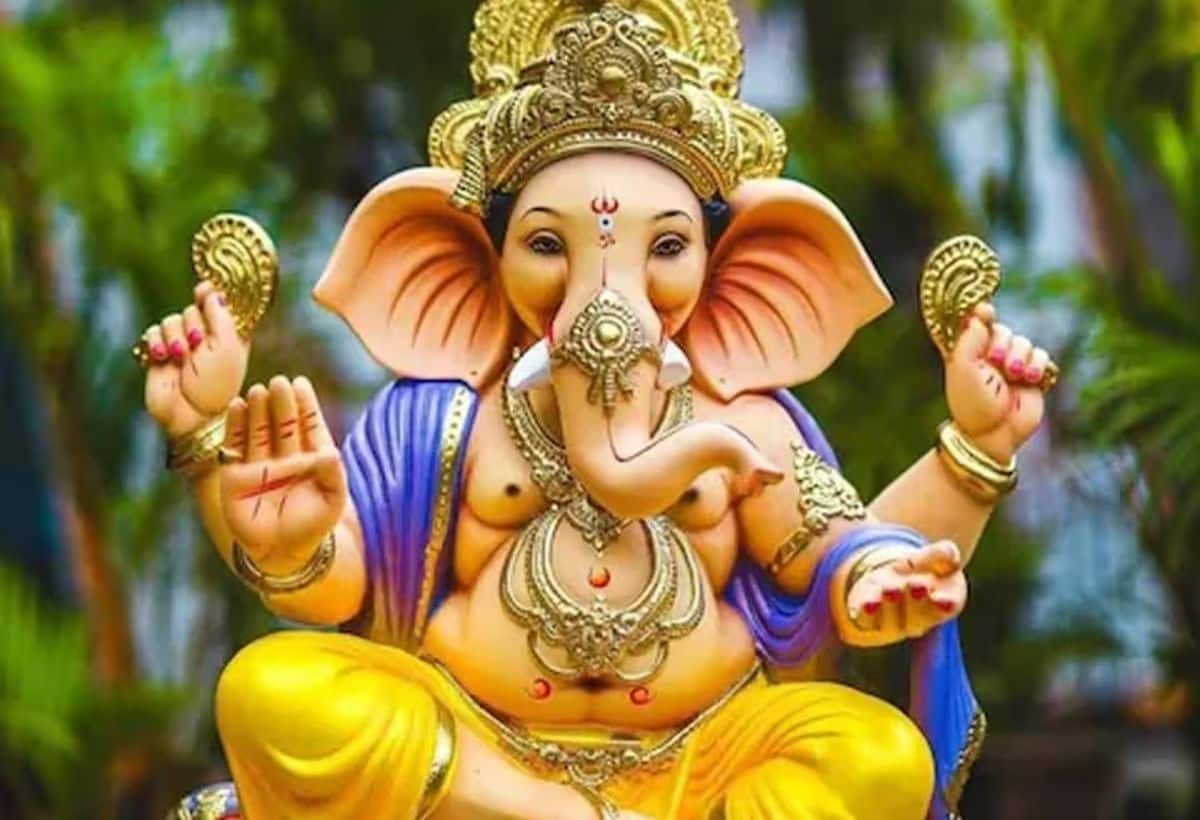 Ganesh Chaturthi 2023: Ganesh Chaturthi is celebrated to mark the birth of Lord Ganesha. Lord Ganesha is a revered deity. Which have been associated with knowledge, prosperity and good fortune. Lord Ganesha is known by many names including Gajanan, Dhumraketu, Ekadant, Vakratunda and Siddhi Vinayak. According to Hindu calendar, Ganesh Chaturthi festival starts across the country from Shukla Chaturthi of Bhadrapada month. This festival mainly lasts for 10 days. During this time, devotees bring Bappa to their home and bid farewell to Bappa on the day of Anant Chaturdashi. This festival is celebrated in Maharashtra, Gujarat, Odisha, Uttar Pradesh and Karnataka.
Ganesh Chaturthi 2023 auspicious time
According to the Hindu calendar, Ganesh Chaturthi will start on 18 September 2023 at 12:39 PM. Will end on September 19 at 8:43 pm. Ganesh puja can also be done from 11:01 am to 01:28 pm. That means the total duration will be 2 hours and 27 minutes. It is advisable to avoid sighting of the moon on Ganesh Chaturthi from 09:45 am to 08:44 pm. This year, on Ganesh Chaturthi, after 300 years, a wonderful combination of Brahma, Shukla and auspicious yoga has formed. Along with this, Swati Nakshatra and Vishakha Nakshatra will also be there.
related news
Shadow of Bhadra on Ganesh Chaturthi
Today, on Ganesh Chaturthi, Bhadra has been on since morning. Bhadrakaal is from 06:08 am to 01:43 pm. But this will not affect the worship and installation of the idol of Lord Ganesha. This Bhadra will reside in the underworld. Ravi Yoga is considered very auspicious for worship and special functions. Today on Ganesh Chaturthi, Bappa will arrive in Ravi Yoga. Ravi Yoga will start from 06:08 am on Tuesday 19th September. Will last till 01:48 pm. In such a situation, Ganpati will be established and worshiped in Ravi Yoga. While installing the idol of Lord Ganesha, definitely chant this mantra. You can also chant it in daily worship during Ganesh Utsav.
Gajanana is served by hosts of ghosts and others and eats beautiful fruits like kapittha and jambu.
I bow to the lotus feet of the Lord of obstacles, the son of Uma, the destroyer of sorrow.
Ganesh Chaturthi 2023: Bappa will sit in every house, Tulsi is not offered to Lord Ganesha, know the correct method of worship.
History of Ganeshotsav
In fact, in 1892, the British did not allow Indians to gather at one place under a rule. Tilak thought that through this festival Indians could be gathered at one place and through this a sense of respect for culture and nationalism could be instilled in them. After this, the popular Bal Gangadhar Tilak laid the foundation of Keshavji Naik Chawl Public Ganeshotsav Mandal in 1893. It was due to the efforts of this Mandal (Committee) that for the first time Ganesh Utsav started being celebrated with a huge Ganpati idol. Various cultural programs were organized from the platform of this festival. The story of love for the country started being sung in the tune of Marathi folk song Povade. Patriotic speeches started being given. Every year, people started reaching the grounds of Ganesh Utsav in droves to listen to them.
Ganeshotsav was celebrated even during Chhatrapati Shivaji's era.
Historians also believe that Shivaji first started celebrating this festival in Pune in the year 1630–1680. In the 18th century, Peshwa was also a devotee of Ganesha, so he also started celebrating Ganeshotsav publicly in the month of Bhadrapada. But when the British Raj came, whatever money was available for Ganeshotsav. It stopped. Due to this, Ganeshotsav had to be stopped for some time. After this, freedom fighter Balgangadhar Tilak decided to restart the Isko Mahotsav.

<