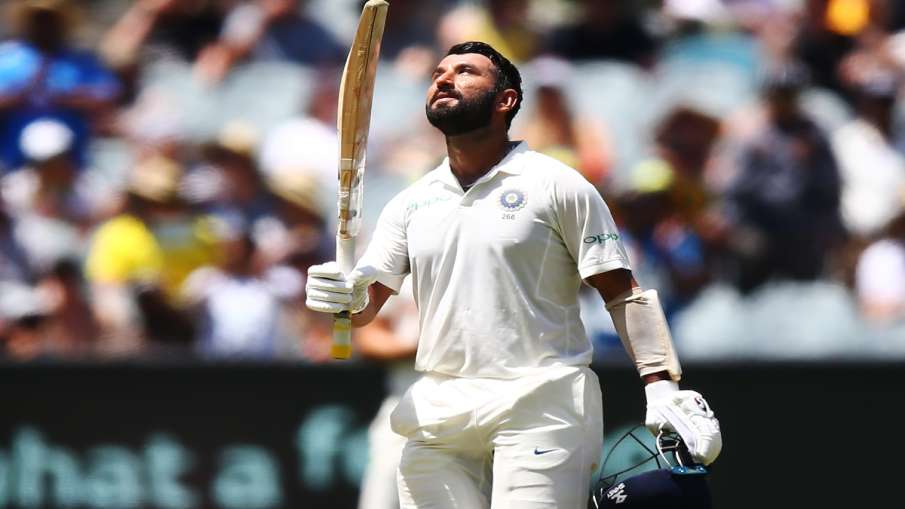 Image Source : GETTY
Cheteshwar Pujara
Indian team's star batsman Cheteshwar Pujara is playing county cricket in England. He is the captain of the Sussex team. But now a bad news has come for Pujara. He has been suspended for one match in the County Championship and the main reason for this has come to light. Sussex have declared three players unavailable for selection.
Pujara banned
The Sussex team had received 4 penalties in a single season. Jack Carson, Tom Haines and Ari Karvelas behaved poorly. These three players are not considered available for selection in the next match. Due to 4 penalties, 12 points were deducted from Sussex and captain Cheteshwar Pujara has been banned for one match. Now the Sussex team will play without Pujara in the next match of the County Championship against Derbyshire.
Sussex had performed brilliantly earlier, but have now slipped to fifth place in the points table and are 30 points behind second-placed Worcestershire. Sussex still have two games left in the season. England Lions off-spinner Jack Carson, 22, was spoken to by the umpires during Leicestershire's fourth innings chase of 499 when he tried to dodge Ben Cox while the batsman was at the non-striker's end. But was completing the run. Then he had some discussion with the umpires.
The coach said this
Coach Paul Farbrace has said that we have kept Jack and Tom out for the match against Derbyshire. Umpires and referees have charged both players with level one and level two offenses on the field. Therefore, we needed to take a firm stance against them and show them that such behavior cannot be condoned.
Now we will have to play without Cheteshwar Pujara. We have also decided that Arie Karvelas will also not be considered available for selection until the investigation is complete. I am very disappointed by these incidents and wish that we do not find ourselves in this situation again. This is a great opportunity for other players to perform brilliantly on this occasion and make an important contribution in winning the county championship.
Also read:
Fans got angry when this player did not get a place in the Indian team, said – what mistake did he make that he was out?
These 4 star players will remain out of Team India, the veteran's entry in the team after 21 months
Latest Cricket News

<