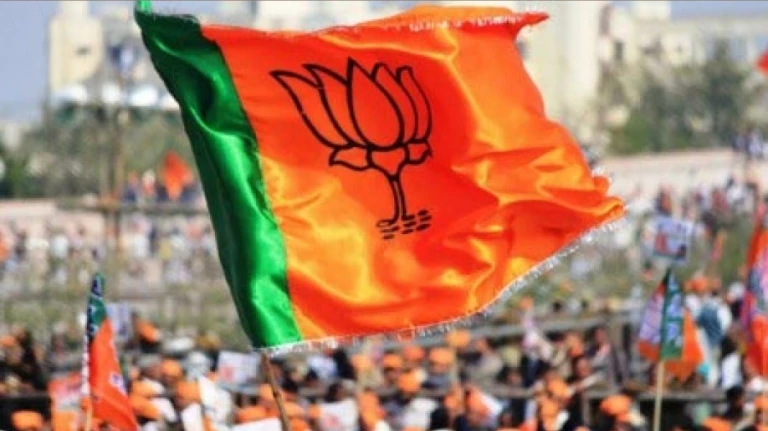 To expand its reach among Muslim voters in Maharashtra, the Bharatiya Janata Party (BJP) has unveiled a strategic plan to appoint Muslim leaders in 48 Lok Sabha constituencies across the state. The party has acknowledged that the growing number of Muslim voters is "influenced by the work of Prime Minister Narendra Modi."
According to Indian Express news, BJP Maharashtra chief Chandrashekhar Bawankule made this announcement on Thursday after the meeting of BJP's minority front Minority Aghadi held in Pune on Wednesday.
Connecting Muslim voters
Chandrashekhar Bawankule expressed confidence that BJP's efforts will be liked by Muslim families and women. He estimates that at least 20 percent Muslim families and women will vote for us in the 2024 general elections.
To achieve this, the party's minority Aghadi will send 48 Muslim leaders on a tour to the respective Lok Sabha constituencies where they will highlight the work done by Prime Minister Narendra Modi and the state government under the leadership of Devendra Fadnavis and Eknath Shinde.
"Ghar Chalo Campaign"
Under the leadership of Minority Aghadi President Idris Multani, a comprehensive outreach plan has been prepared to include various sections of the Muslim community, including Pasmanda Muslims and OBC sections. This comprehensive initiative is scheduled to run for 13 months, during which Muslim leaders will visit homes as part of the "Ghar Chalo Abhiyaan" with an ambitious target of reaching 13 lakh homes across the state.
Also read- Navi Mumbai – Eid-e-Milad procession to be taken out on 29th September

<