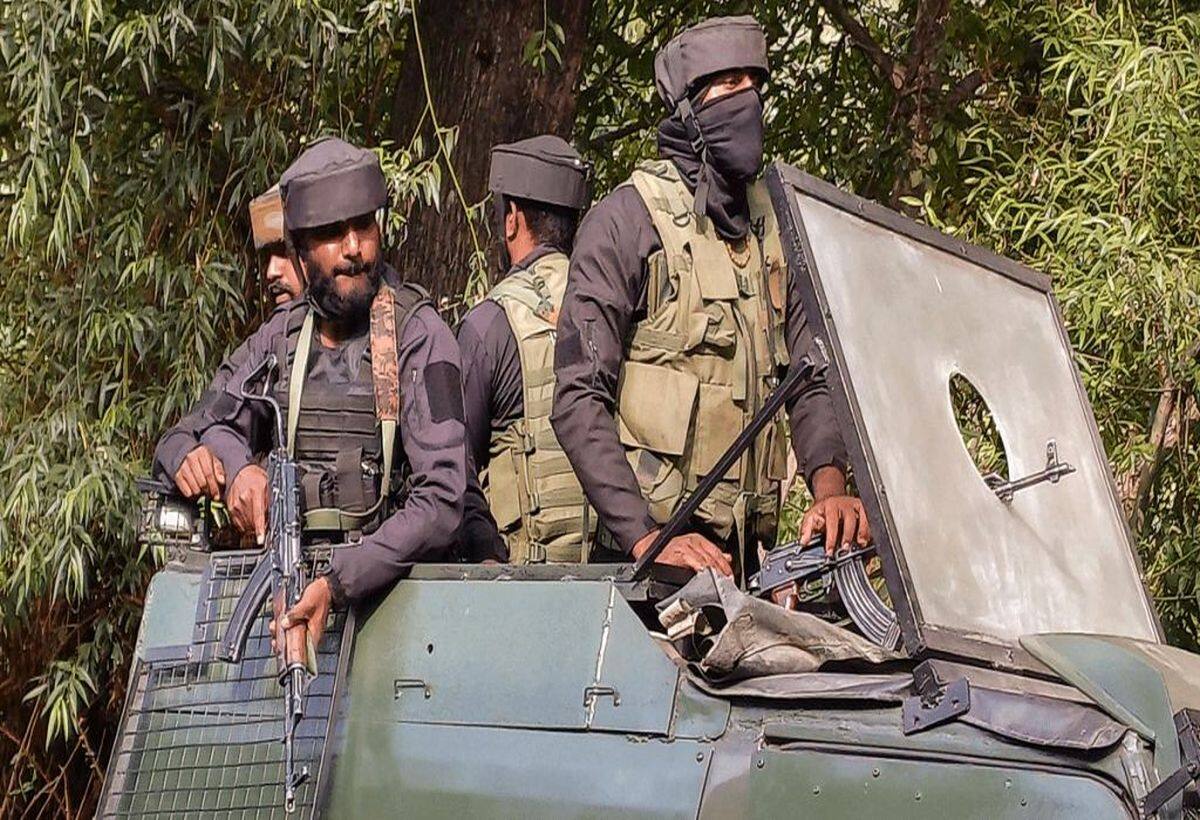 Anantnag Encounter: Security forces have achieved great success in Anantnag district of Jammu and Kashmir. The encounter with terrorists in Anantnag that continued for the last one week ended on the 7th day on Tuesday. In the encounter, security forces have killed Lashkar-e-Taiba commander Uzair Khan. His body has been found. Kashmir ADG Vijay Kumar said on Tuesday that Lashkar-e-Taiba commander Uzair Khan was also among the two terrorists killed. Kumar said four security personnel, including two army officers and a police officer, lost their lives in the firing.
Vijay Kumar told reporters in Anantnag that till now the body of Lashkar commander Uzair Khan has been recovered. The body of the second terrorist is visible, but it has not been possible to remove it yet. He said the firing that started on Wednesday last week in the Gadole forest area of ​​South Kashmir district has ended, but the search operation will continue.
He said there is a huge area that remains to be searched. There may be a number of unexploded shells which will be recovered and destroyed. We appeal to people not to go to this area. The officer said that security forces had received reports that there were two to three terrorists there. Kumar said there was a possibility that the third body might be somewhere. This will be known after the search is completed.
related news
Lieutenant Governor of the Union Territory, Manoj Sinha has expressed his commitment to avenge the martyrdom of three army officers and one soldier who were martyred in the encounter. Security forces found two dead bodies in the Gadole forest area of ​​Anantnag district on Monday, the sixth day of the anti-terrorist operation.
Also read- Women's Reservation Bill introduced in Lok Sabha! Debate will be held on September 20, 33% seats will be reserved for women
Sources said one of the dead has been identified as soldier Pradeep, who was martyred in an encounter with terrorists on Wednesday. While the second deceased is being identified. The police had maintained silence on the ongoing operation for the last one week.
Apart from Jammu and Kashmir DSP Humayun Bhat, Commanding Officer of 19 Rashtriya Rifles, Colonel Manpreet Singh and Major Ashish Dhochak were martyred in the encounter with terrorists last Wednesday. Pradeep went missing on the very first day of the encounter. It was believed that he had been killed.

<