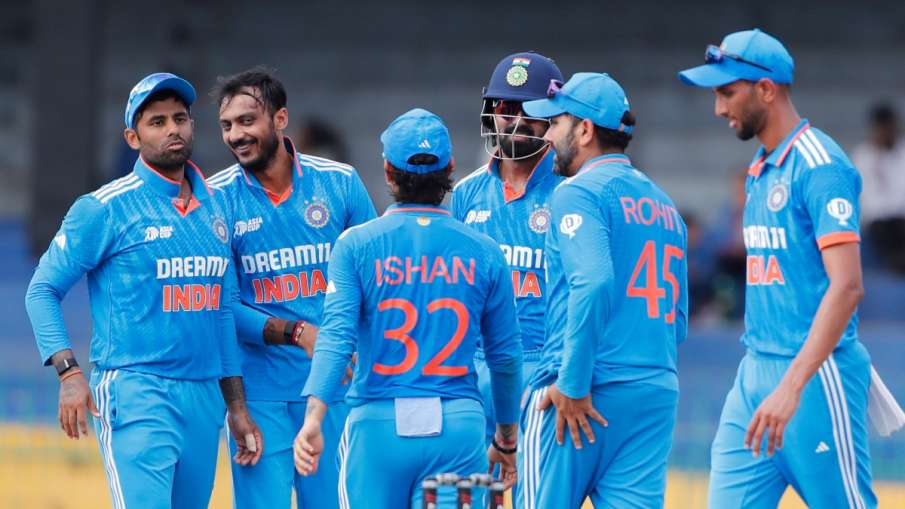 Image Source : GETTY
Team India
The Indian cricket team is going to face Australia in the third match of the three-match ODI series tomorrow i.e. on 27th September in Rajkot. The last match of this series is just a formality because Team India has already achieved an unassailable 2-0 lead in the series. However, many star players of Team India will return in the third ODI. But many star players are going to be out of this match, due to which a big update has come out.
These players will remain out
Before the third ODI, some players of Team India have already been out. There is news that star all-rounder Akshar Patel will not be able to play the third ODI. Akshar has not yet recovered from the injury. Apart from this, Shubman Gill, who scored a century in the second match, will also be out of the team. Apart from this, news of Shardul Thakur being out of the third match is also coming out. Apart from this, Hardik Pandya and Mohammed Shami will also not play the third ODI.
The letters don't fit yet
Axar, who has been out of action since the Asia Cup with a left quadriceps strain and was in the squad only for the final ODI on fitness conditions, is understood to be recovering well and the team management is hopeful that he will Will be fit in time for the World Cup. He is currently recovering at the BCCI's National Cricket Academy in Bengaluru.
Rohit-Virat return
Captain Rohit Sharma and Virat Kohli, who sat out the first two matches of the series, are now back in the line-up. But Mohammed Shami, who played the first two matches, and Hardik Pandya, who did not play the first two matches. Both will be out in the third ODI. India won the first two ODI matches against Australia and won the series. By winning the first match of this series, the Indian team became the number one team in the world in all three formats.
Sri Lanka's World Cup squad announced, this star player left out of the team
There will be a major change in the playing eleven of Team India, 5 players will be rested.
Latest Cricket News

<