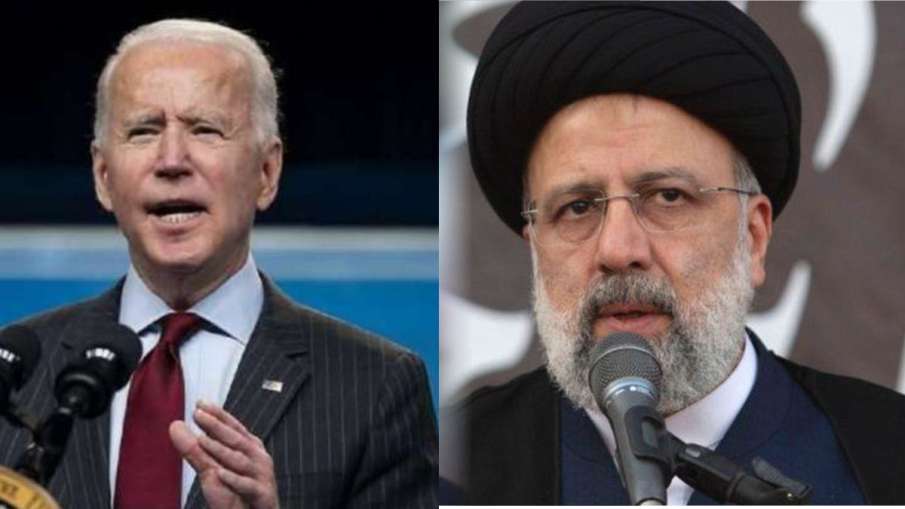 Image Source : FILE US President Joe Biden and Iranian President Ibrahim Raisi
Iran-America: Tension continues between Iran and America. There has been an exchange of prisoners amid the enmity between the two countries. Under this, America asked for 5 prisoners, who were sent from Iran's capital Tehran. These prisoners reached Qatar from there. An officer gave this information. After the prisoners reached Qatar, US President Joe Biden said that 5 innocent Americans imprisoned in Iran are finally returning to their homeland. When these prisoners reached Qatar by plane, the American Ambassador met them there. According to media reports, Qatar Airways took off from Mehrabad International Airport in Tehran. It has been used in the past also in exchange of prisoners.
The officer gave this information on condition of anonymity because the process of exchange of prisoners is still going on. Earlier in the day, officials had told that this exchange of prisoners will take place after the frozen Iranian assets worth about 6 billion dollars (49 thousand 976 crore rupees) reach Qatar. This is one of the main terms of the swap. The exchange of prisoners does not mean that tensions between the US and Iran have reduced. Tension still persists between the two countries on various issues including Iran's nuclear program.
Iran is busy in making nuclear weapons
Iran has been saying that its nuclear program is for peaceful purposes. Meanwhile, according to the Iranian Foreign Ministry, Qatar has the amount demanded for the exchange of prisoners. This amount was earlier with South Korea. Iranian Foreign Ministry spokesman Nasir Kanani made the comment on state television, but further broadcasts were halted after his comment.
Two prisoners from Iran will remain in America
Kanani said that 'Iranian assets frozen in some countries including South Korea have now been 'defreezed'. He said that 'now all the property will come under the control of the country.' Kanani further said that 'five prisoners held in Iran will be handed over to America.' He said two of the Iranian prisoners would remain in the US.
Names of released prisoners
Siamak Namazi was detained in 2015 and later sentenced to 10 years in prison on espionage charges. Whereas Imad Shagi is a businessman by profession, he was sentenced to 10 years in jail. Iranian-born Morad Tahbaz, a British-American conservationist, was sentenced to 10 years in prison after his arrest in 2018. The other two prisoners are a man and a woman. Both of them had requested that their identities not be made public.
Latest World News
Breaking news in Hindi on India TV Hindi News Read the latest news, live news updates and special stories from India and abroad and keep yourself up-to-date. Click on foreign section for Asia News in Hindi


<