Neha Solanki Visit The Flowers Market: The show 'Titli', to be released on June 6, is in the limelight for some reason or the other. Meanwhile, Neha Solanki, who played the role of 'Butterfly' in this show, has once again hit the headlines for her visit to the Flower Market in Dadar, Mumbai.
For this reason visited the flower market
Actually Neha Solanki i.e. 'Titli' of the show is going to be seen in the role of Florist. 'Butterfly' loves flowers very much and loves them. Along with this, she also has good knowledge about flowers. Titli is from Ahmedabad and recently Titli visited Mumbai's famous flower market in Dadar where she interacted with people around her.
What did Neha Solanki say?
Talking about this, Neha Solanki said, 'Ever since I came to know that I am playing the role of a florist, I was very excited about it, because I am from Nainital, so since childhood I have always been a florist. I am surrounded by different types of flowers. When I was a kid, I used to visit Flower Valley during school breaks. It seems like I am made for the role of a florist as I have grown up around flowers. Flowers are a beautiful creation and they always cheer up my mood. Recently I came to know about the famous flower market of Dadar in Mumbai and I decided to go there with my friends.
'I interacted with the florists and flower vendors there and understood their body language and the way they interacted with the customers, so that I could play my role as a florist to perfection. A lady there gifted me a flower bracelet, which was a very sweet gesture from her, and which I still have. It was a great experience interacting with the flower sellers. He was very polite, he always had a smile even when the market was crowded. Going to the flower market was very helpful for this role. I got a chance to learn new things for my character Titli, who is a florist.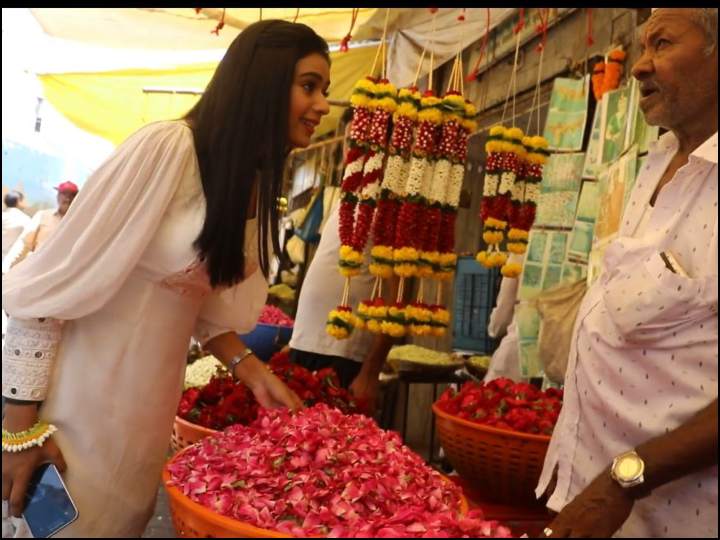 Before Avika Gaur, these TV actresses have also made the best debut in Bollywood, here is the complete list

<