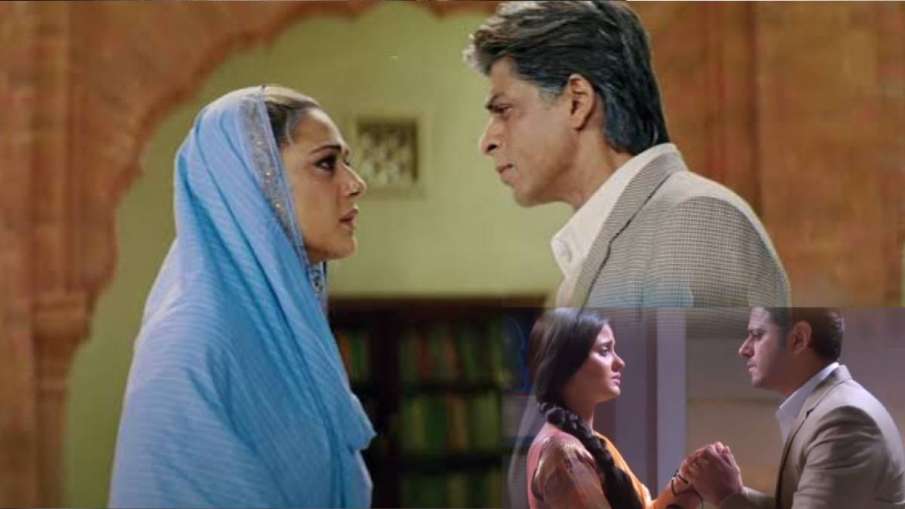 Image Source : INDIA TV
GHKPM: Star Plus' serial 'Gum Hai Kisi Ke Pyaar Mein' has grabbed a lot of attention of the viewers with its intriguing and fun-filled plot. The twists and turns and high octane drama shown in the show have always kept the viewers glued to their television screens. The story of this serial focuses on Sai, Satya and Virat. Sai and Virat have parted ways since a long time, but now the two lovers are going to be reunited. The scene that is going to happen between the two on this occasion will remind you of the climax of Shah Rukh Khan's superhit film 'Veer-Zaara'. This claim is not made by us but by the lead actor of the show, Neil Bhatt.
The story of Amba and Vijendra these days
These days the track of the show is revolving around Amba and Vijender who have finally met after a long time. Amba and Vijender were separated and never tried to talk to each other. Sai and Virat see themselves as Amba and Vijendra. The sequence of the show is a flashback for the audience to the scene of 'Veer-Zaara' where Preity Zinta and Shah Rukh Khan are again facing each other in the court. Similarly, Virat and Sai also get along as Sai imagines herself to be Amba and Virat to be Vijendra. Although is it a dream or reality? It will be interesting to see.
what did neel bhatt say
Talking about it, actor Neil Bhatt aka Virat said, "The audience has been waiting for #SaiRat reunion, fans have been messaging me about it and finally, the audience's wish has come true – Sai and Virat reunion , which is the biggest attraction of the show.With this, the makers decided to give it a Bollywood twist.
Court scene is iconic
One of the most iconic scenes of Bollywood from the movie 'Veer Zara' has been recreated in the show. The scene in 'Veer-Zaara' where the couple come face-to-face after many years in the court was very similar to the one where Virat and Sai come face to face and reunite. It was an emotional scene where Sai and Virat go back to their past and think how their life would have been in the future, if the misunderstandings were resolved."
Kumar Sanu became proud of being a part of Anupamaa, said a funny thing on the experience of TV
Gadar-2 got into big trouble before its release, fierce ruckus is happening over this scene
Diljit Dosanjh is dating this American singer, when exposed, he said – Privacy too…

<