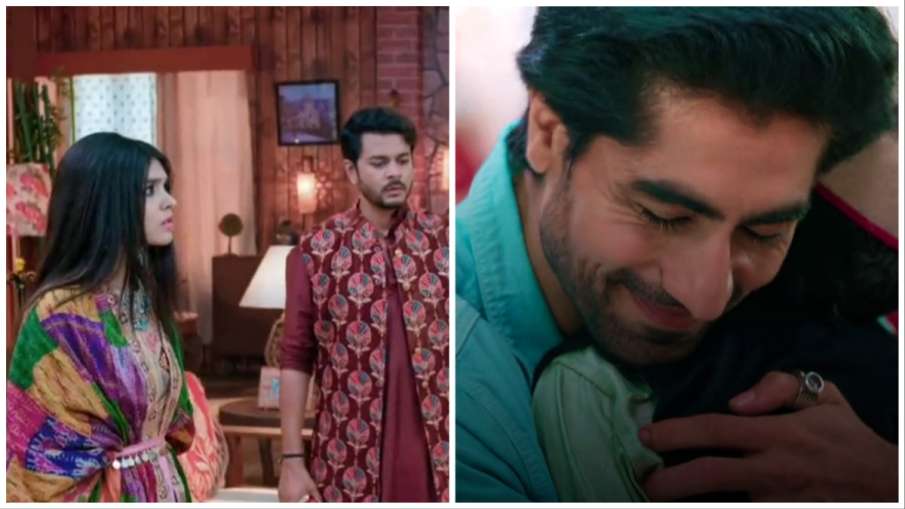 Image Source : TWITTER
YRKKH Written Update
Star Plus's famous TV serial 'Yeh Rishta Kya Kehlata Hai' is second in BARC's TRP list this time with 2.1 million impressions. These days many such twists have been seen in the serial, which the audience did not even expect. In the upcoming episode of Yeh Rishta Kya Kehlata Hai, Abhimanyu will be so worried about his son Abir that he will go to Kasauli to meet him. Where Akshara will be furious seeing Abhimanyu in her house.
Akshara will surprise Abhinav
Akshara's new business will be seen further in the serial. With the beginning of a new day, Akshara will tell her sons Abir and Abhinav that she has started a 'home stay' business. For which Akshara also makes complete preparations and everyone is dressed in traditional Pahari look.
Akshara gets electrocuted seeing Abhimanyu in Kasauli
In Pranali Rathod and Harshad Chopra's serial, till now you must have seen that Abhimanyu gives up his stubbornness to get his son Abir, but keeps missing him every moment. On the other hand, Akshara leaves for Kasauli with Abir without informing Abhimanyu. But as soon as Abhimanyu comes to know about this, he gets angry. In the serial, you will further see that Abhimanyu reaches Kasauli to meet Abir, where Akshara gets angry seeing him. But seeing Abhimanyu, Abir jumps with joy.
Will Abhimanyu take Abir?
Abhimanyu accuses Akshara of stealing Abir. On hearing this, Akshara also starts Abhimanyu's class. Further in the serial, it will be seen that Abhimanyu tells everyone in Kasauli that he will take Abir with him and he has also come by getting his ticket done. Now it has to be seen whether Abir stays with his mother or Abhimanyu takes him away.
Also read: New groom Ashish Vidyarti told his real age, told his middle-aged love story in the video
Watching the new trailer of 'Gadar' will give you goosebumps, on this day Gadar will again hit the theaters
Kajol did the shooting of this song in minus 27 degrees, then hard work turned like this, the actress told the story after 17 years

<