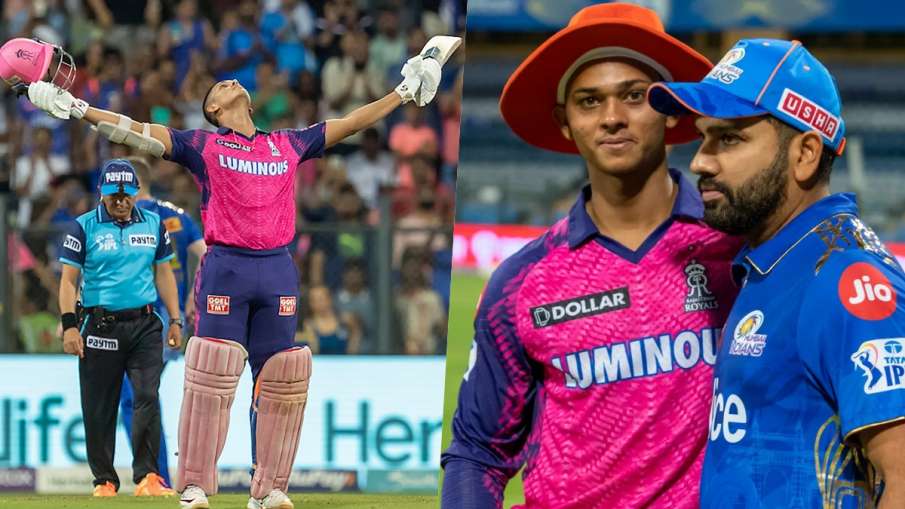 Image Source : PTI, IPLT20.COM Yashasvi Jaiswal and Rohit Sharma
No matter what the result was in the 42nd match of IPL 2023, whichever team won, but 21-year-old youngster Yashasvi Jaiswal won the hearts of all the cricket fans. Not only his team, but the captain of the opposition team Rohit Sharma also praised him fiercely after the match. Yashasvi played a blistering inning of 124 off 62 balls and scored the first century of his IPL career. This batsman, who has been performing brilliantly in domestic cricket, has now left his mark in IPL as well. In this brilliant innings, this successful batsman also left behind veterans like Brendon McCullum and AB de Villiers.
Yashasvi Jaiswal hit a total of 24 boundaries including 16 fours and 8 sixes in his innings of 124 runs. This is the second most after Chris Gayle's most 30 boundaries in an innings in IPL history. That is, Yashasvi has destroyed the record of 23-23 boundaries of McCullum and de Villiers. McCullum did this feat in 2008 and ABD in 2015. Now in this decade, Yashasvi Jaiswal has set a new record by leaving behind both these giants.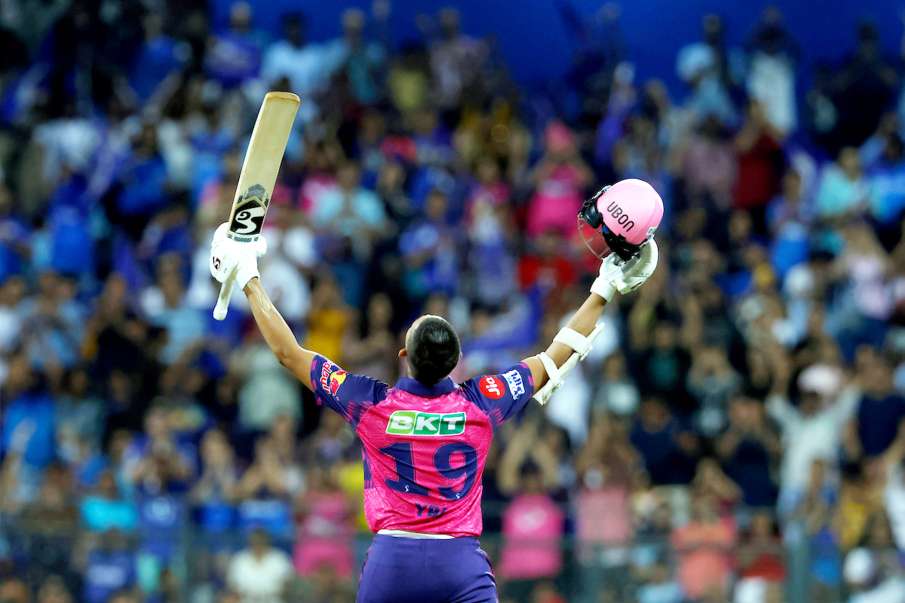 Image Source : PTI
Yashasvi Jaiswal
Most boundaries in an IPL match by a batsman 30 – Chris Gayle v Pune Warriors (2013) 24 – Yashasvi Jaiswal v Mumbai Indians (2023)* 23 – Brendon McCullum v RCB (2008) 23 – AB de Villiers v Mumbai Indians (2015)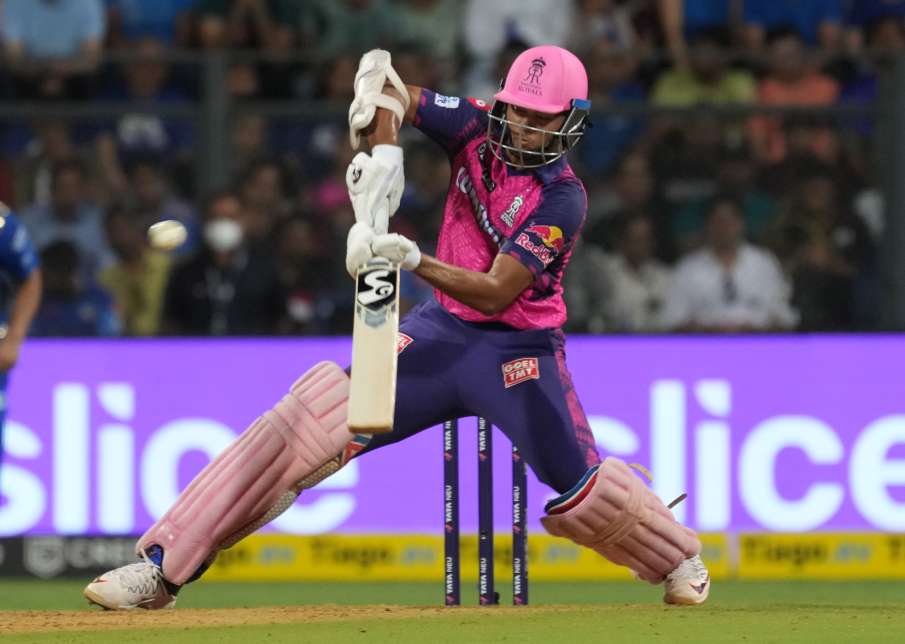 Image Source : PTI
Yashasvi Jaiswal
Rohit Sharma also praised
After the brilliant innings of the young Yashasvi, the captain of the opposition team Mumbai Indians Rohit Sharma also looked happy. He praised this player after the match. He said that, I had seen him last year also. This year he has taken his game to a whole new level. I asked him from where he was getting so much power. So he told that he spends most of his time in the gym. He is timing the ball very well. It is a very good and pleasant thing for him, for Indian cricket and for Rajasthan Royals.
Read this also:-
Latest Cricket News
Read breaking news, live news updates and special stories from India and abroad on connexionblog Hindi News and keep yourself up-to-date. Click for Cricket News in Hindi sports section


<