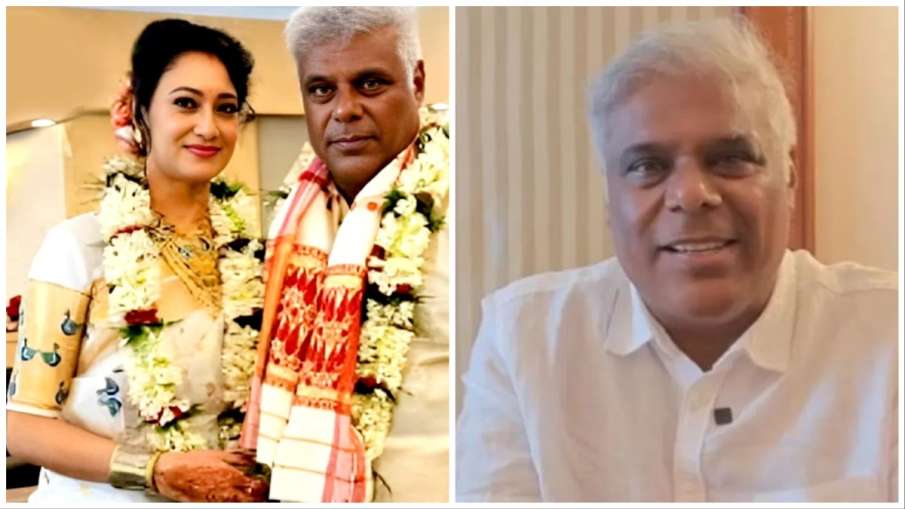 Image Source : TWITTER
Why did Ashish Vidyarthi marry again
Ashish Vidyarthi, who became famous by playing the role of a villain in Hindi cinema, finally revealed his true age and love story in front of the camera. On May 25, some photos of Ashish Vidyarti went viral on social media, in which he was seen with a woman with a garland around his neck. After these photos surfaced, there were reports that Ashish Vidyarti got married to Rupali Barua at the age of 60. After which there was a flood of questions on the internet. Everyone wants to know what is the love story of Ashish Vidyarthi and Rupali Barua. The answer to which has been given by Ashish Vidyarthi himself in his video.
Ashish Vidyarthi's wife's age (How old is Ashish Vidyarthi wife?)
Ashish Vidyarthi's age appears to be 60 years on Google, denying which Ashish explains in the video that his age is not 60 but 57 years and his wife's age is 50 years. Ashish Vidyarti tying the role in the video says that we all have different lives and different needs but one thing is common that we all want happiness.
Why did Ashish Vidyarthi's first marriage break?
In the video, Ashish tells about his first marriage and says that Peelu came into my life 22 years ago. We became good friends and walked together as husband and wife. After marriage we had a son, he grew up, went to college and now he is working. Ashish Vidyarthi further says that for the last 2-3 years we thought about the future of this relationship and found that there are differences in the way we want to live. In such a situation, both of us tried a lot to make this relationship right but no solution could be found. After which both of us thought that like a good human being, both of us will go our separate ways.
Ashish Vidyarthi's love story
Talking about his new marriage at the end of this video, Ashish says that after the divorce from the first marriage, I had thought that I would not be alone. Talking about his second wife Rupali Barua, Ashish says that he met Rupali. We both had a conversation, after which I started feeling that I want to spend my life with it. We decided that we would get married.
Also read: Watching the new trailer of 'Gadar' will give you goosebumps, on this day Gadar will again hit the theaters
Kajol did the shooting of this song in minus 27 degrees, then hard work turned like this, the actress told the story after 17 years
When Tina Turner cut the cake on stage, asked for this special wish, know why it is in the news
Latest Bollywood News

<