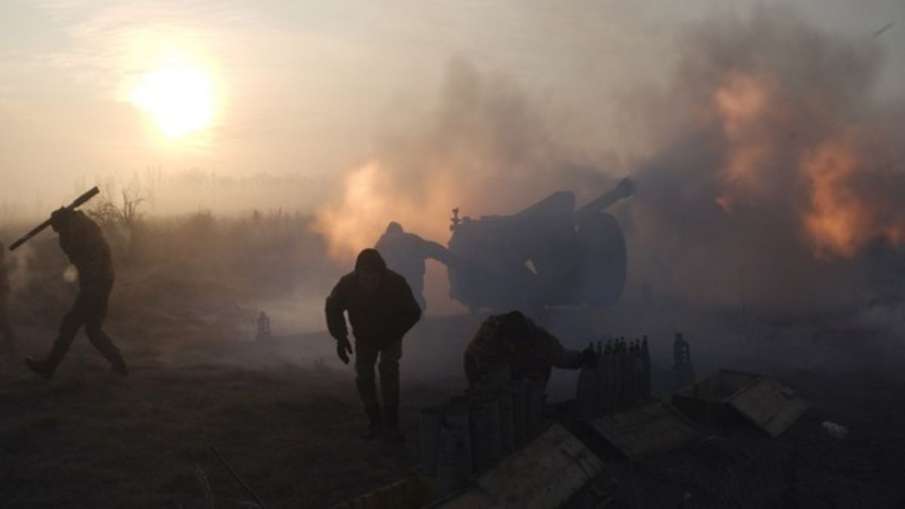 Image Source : ANI America's big claim about Russian army
Russia's attacks in Ukraine have been going on continuously for a year. Despite all kinds of sanctions and crackdown on Russia, Putin's army is not deterring it from wreaking havoc in Ukraine. But in this devastation, not only Ukraine is being harmed, but Russian soldiers are also losing their lives. The US on Monday estimated 100,000 Russian casualties since December, of whom 20,000 were killed. Fierce fighting continues between Russian and Ukrainian forces in Ukraine's eastern Donetsk region, where Russia is trying to encircle the city of Bakhmut.
America gave the figures on the basis of intelligence
In the US, John Kirby, spokesman for the White House National Security Council, said the Russian casualty estimate is based on new US intelligence that has recently been made public. He did not say on what basis the intelligence community made this estimate. Speaking to the media, Kirby said on Monday that Russia had "depleted its military reserves and its armed forces" and that since December, the US estimates that 20,000 Russian soldiers have been killed and 1 killed in the fighting. There have been over ,00,000 casualties. Kirby, who served as the National Security Council's coordinator for strategic communications, said about half of those killed were fighters from the Russian private company Wagner.
What about the Ukrainian casualty figures
John Kirby denounced a recent claim by Wagner leader Yevgeny Prigozhin, who said on Sunday that his group had suffered only 94 casualties. Kirby described Prigozhin's statement as "just a ridiculous claim". Questioned about the source of the new 100,000 figure, Kirby said it was based on "some downgraded intelligence that we've been able to gather." As CNN reports, he declined to provide information on Ukrainian casualties, noting that the US has "never" provided such information. Kirby said that the people of Ukraine "are suffering here, Russia is the aggressor, and I'm not going to put information in the public domain that will make it more difficult for Ukrainians."
Ukraine repulsed the Russian army in Bakhmut
Meanwhile, the Ukrainian military said fierce fighting continued in Bakhmut and was locked in a "positional struggle". Ukraine's military said it had managed to push back Russian forces after several counterattacks. "I can definitely confirm the information that in Bakhmut the enemy abandoned some positions after some of our counter-attacks," Serhiy Cherevaty, a spokesman for the Eastern Group of the Ukrainian Armed Forces, told a national broadcaster.
read this also-
'Rasleela' of bullets not stopping in America, firing during party in Mississippi, two killed
Turkey, which is facing the brunt of terrorism, killed the 'leader' of ISIS, the President announced on live TV
Latest World News

<