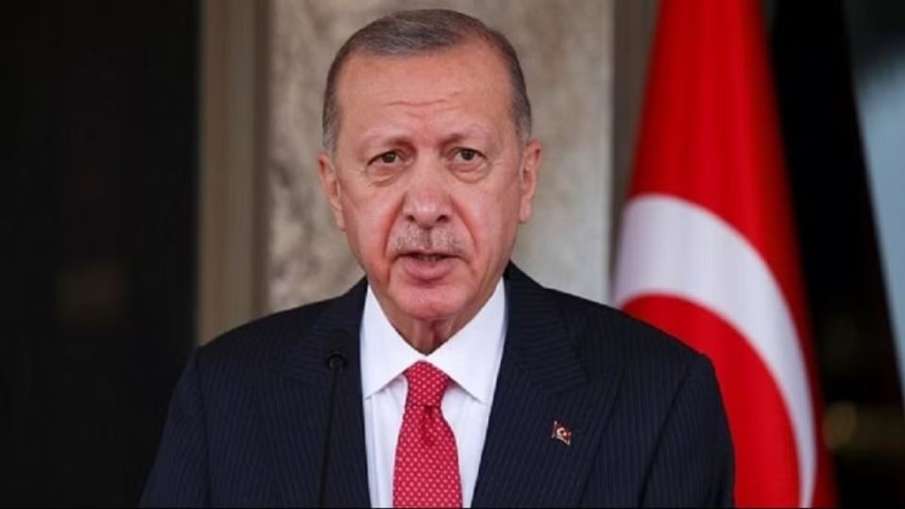 Image Source : FILE PHOTO Turkish President Recep Tayyip Erdogan
Turkey has killed Abu Hussein al-Qurashi, the leader of Daesh/Islamic State (ISIS) terrorist organization in Syria. President Recep Tayyip Erdogan informed about this on Sunday. Turkey's president said his national intelligence agency was tracking the "so-called" leader of Daesh. In a live interview on Turkish broadcaster TRT Turk, Erdogan said that its code name was Abu Hussein al-Qureshi.
Türkiye is the first country to declare ISIS a terrorist organization
Erdogan said, "This is the first time I am saying this here (on TV). This man was killed yesterday in an operation carried out by MIT." He further said that Turkey will continue its struggle against terrorist organizations without any discrimination. Significantly, according to Anadolu Agency, in 2013, Turkey was the first country to declare Daesh/ISIS as a terrorist organization.
Türkiye is facing the brunt of terrorism
Several terrorist organizations carried out attacks in Türkiye. These included at least 10 suicide bombings, seven bomb attacks and four armed attacks that killed more than 300 people and injured hundreds of others. Therefore, Turkey launched an anti-terrorist campaign at home and abroad to prevent future attacks. In an interview, the Turkish President also said that racism, Islamophobia and discrimination are spreading in the West "like cancer." He also said that Western countries are yet to make efforts to combat this threat. "
"Acts of arson against mosques and acts of tearing Quran increase"
Hate speech and attacks targeting Muslims and mosques abroad are also on the rise, Anadolu Agency reports. Meanwhile, Erdogan said, "Heinous acts such as arson against mosques and tearing of the Holy Quran by racist groups have also increased. We take every step to ensure the safety of life and property of our citizens." Recent months have seen several acts of Quran burning or attempts to do so by Islamophobic figures or groups in Northern Europe and the Nordic countries.
read this also-
Successful treatment of Nepal's President Paudel at Delhi AIIMS, expressed gratitude after returning home
War with China can happen anytime, Navy Chief said – Many warships of dragon are present in Indian Ocean
Latest World News
Read breaking news, live news updates and special stories from India and abroad on India TV Hindi News and keep yourself up-to-date. Click for Asia News in Hindi Foreign Section


<