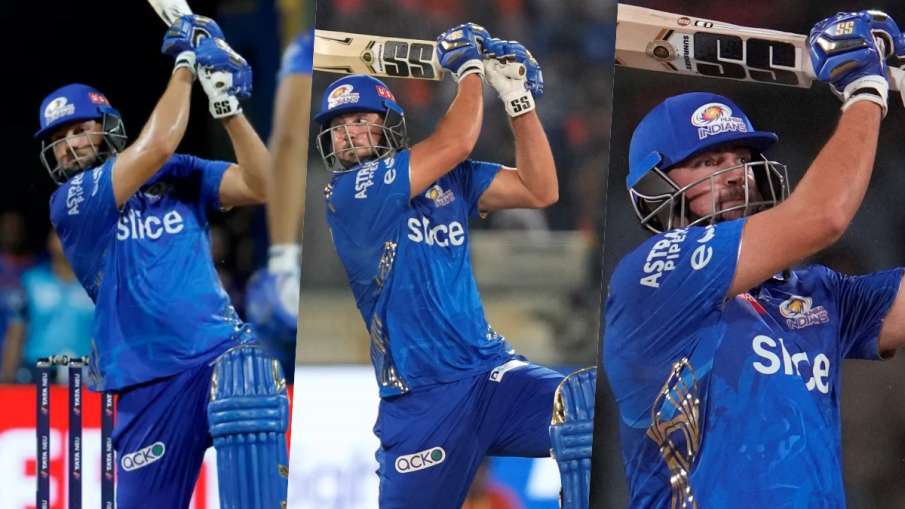 Image Source : PTI, IPL Tim David
MI vs RR: The 42nd match of IPL 2023 was played between Mumbai Indians and Rajasthan Royals. This was the 1000th match of this league. The manner in which Rohit Sharma's team won in this historic match played at the Wankhede Stadium surprised everyone. No one would have expected Australia's Tim David to do something amazing in the last over. In the last over, Mumbai needed 17 runs to win but Tim David ended the match three balls early by hitting consecutive sixes in the first three balls of the over. He hit 45 runs in 14 balls at a strike rate of 321.42. This season it was the third best strike rate.
This victory of Mumbai Indians was also a big win in terms of records. This season Mumbai Indians registered their fourth win in the eighth match. At the same time, last year's runner up Rajasthan Royals had to face their fourth defeat of the season in the 9th match. The team chased the biggest target in IPL history at Wankhede. At the same time, this was the fourth most successful run chase in the overall IPL. Playing first in this match, Rajasthan Royals scored 212 runs thanks to Yashasvi Jaiswal's century innings of 124 runs. In response, Mumbai achieved this target by losing 6 wickets in 19.3 overs.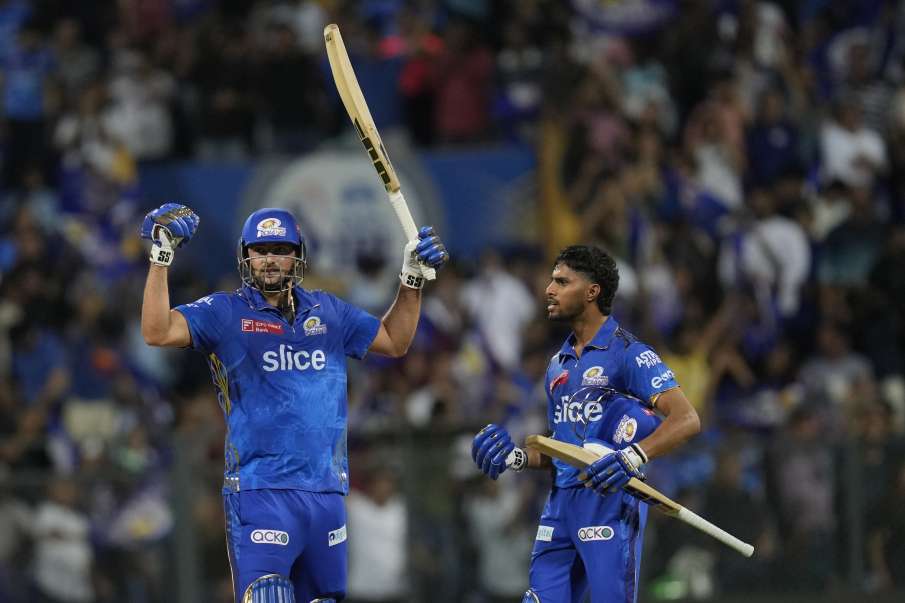 Image Source : AP
Tim David, the hero of Mumbai Indians' victory
This happened for the first time in IPL
Let us tell you that two matches were played on Sunday. The first match took place between Chennai Super Kings and Punjab Kings. In this match, first Chennai scored 200 runs, which was won by Punjab Kings in a thrilling match. After this, Mumbai achieved Rajasthan's target of 213 runs in the 1000th match. It was the first time in IPL history that teams touched the 200 mark in all four innings of a single day. Not only this, it is also special that the target chase of 200 plus was also done in both the matches.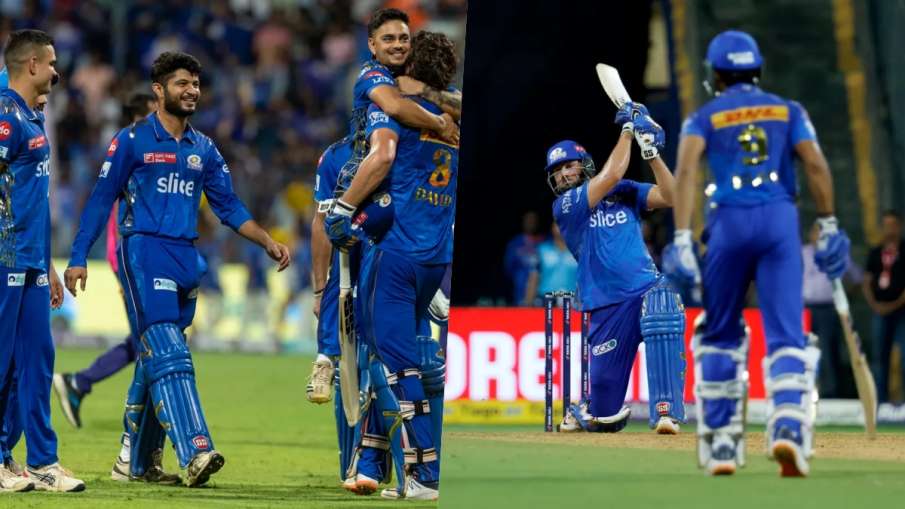 Image Source : IPLT20.COM
Mumbai Indians
Most Successful Chases at Wankhede 213 – MI vs RR, 2023 198 – MI vs PBKS, 2019 196 – GT vs SRH, 2022 196 – DC vs PBKS, 2021 5 Most Successful Chases in IPL History 224 – RR vs PBKS, Sharjah, 2020 219 – MI vs CSK, Delhi, 2021 215 – RR vs Deccan Chargers, Hyderabad, 2008 213 – MI vs RR, Mumbai (Wankhede), 2023 (same match) 213 – LSG vs RCB, Bangalore, 2023
Kangaroo batsman became run thok hero with strike rate of 321
The amazing work done by Australia's Tim David is rarely seen in the IPL. The fanfare he made for Mumbai in the last reminded Kieron Pollard. He hit 45 runs in 14 balls which included 2 fours and five sixes. He batted at a strike rate of 321.42 which was the third best of the season. Earlier, Punjab's Jitesh Sharma had hit 7 balls for 25 runs (357.14) and Lucknow's Nicholas Pooran had hit 19 balls with a strike rate of 62 runs (326.31). He gave Mumbai a resounding victory by hitting three consecutive sixes in the last over on Jason Holder of the West Indies. With this, this 1000th match of IPL became memorable forever.
Read this also:-
Latest Cricket News
Read breaking news, live news updates and special stories from India and abroad on connexionblog Hindi News and keep yourself up-to-date. Click for Cricket News in Hindi sports section


<