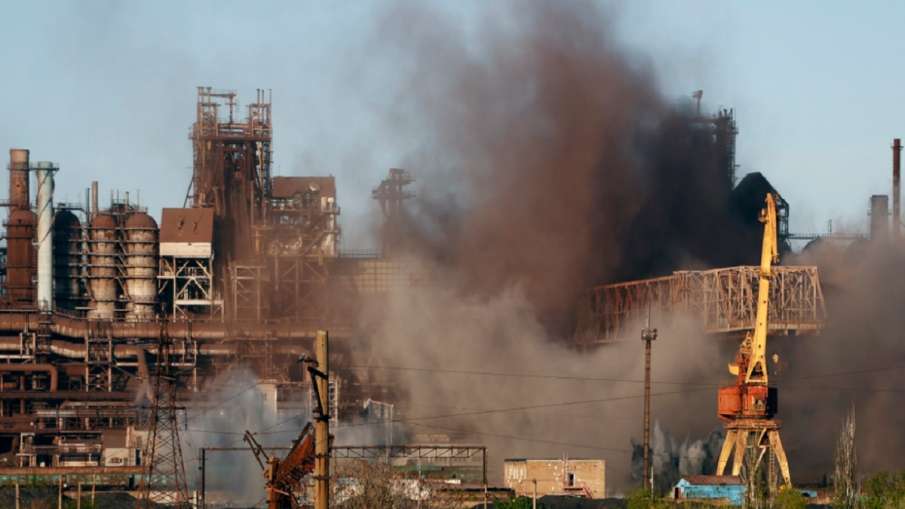 Image Source : FILE The war turned terrible, Russia fired rockets at the medical clinic, the building damaged
Russia Ukraine War News: The war between Ukraine and Russia continues. Russia is continuously attacking Ukraine with full force. In this series, Ukrainian President Vladimir Zelensky said on Friday that one person was killed and 15 others were injured in a Russian rocket attack on a medical clinic in the city of Dnipro. Confirming the attack on Instagram, the president also posted a video of the damaged building, showing firefighters at the scene and smoke billowing from the structure.
"The situation after the shelling is being cleared and the victims are being rescued," Zelensky said. Prior to Zelensky's confirmation, Serhiy Lysak, head of Dnipro's military administration, said the city had been attacked with drones and rockets on Thursday night. In January this year, 44 people were killed when a Russian missile hit an apartment building in Dnipro. 72 apartments were destroyed and more than 230 others were damaged in the attack.
Significantly, this war has become more terrible in the last days. When a drone attacked the 'Kremlin', the home of Russian President Putin. Incidentally, Putin was not present there at that time. Russia blamed Ukraine for this attack and retaliated with rapid missile and drone attacks. After this, now a top spy of Ukraine himself has agreed that he is planning to kill Putin. According to him, Russian President Putin is on the hitlist and Ukraine will keep calm only after killing him.
Latest World News
Read breaking news, live news updates and special stories from India and abroad on India TV Hindi News and keep yourself up-to-date. Click for Europe News in Hindi Foreign Section


<