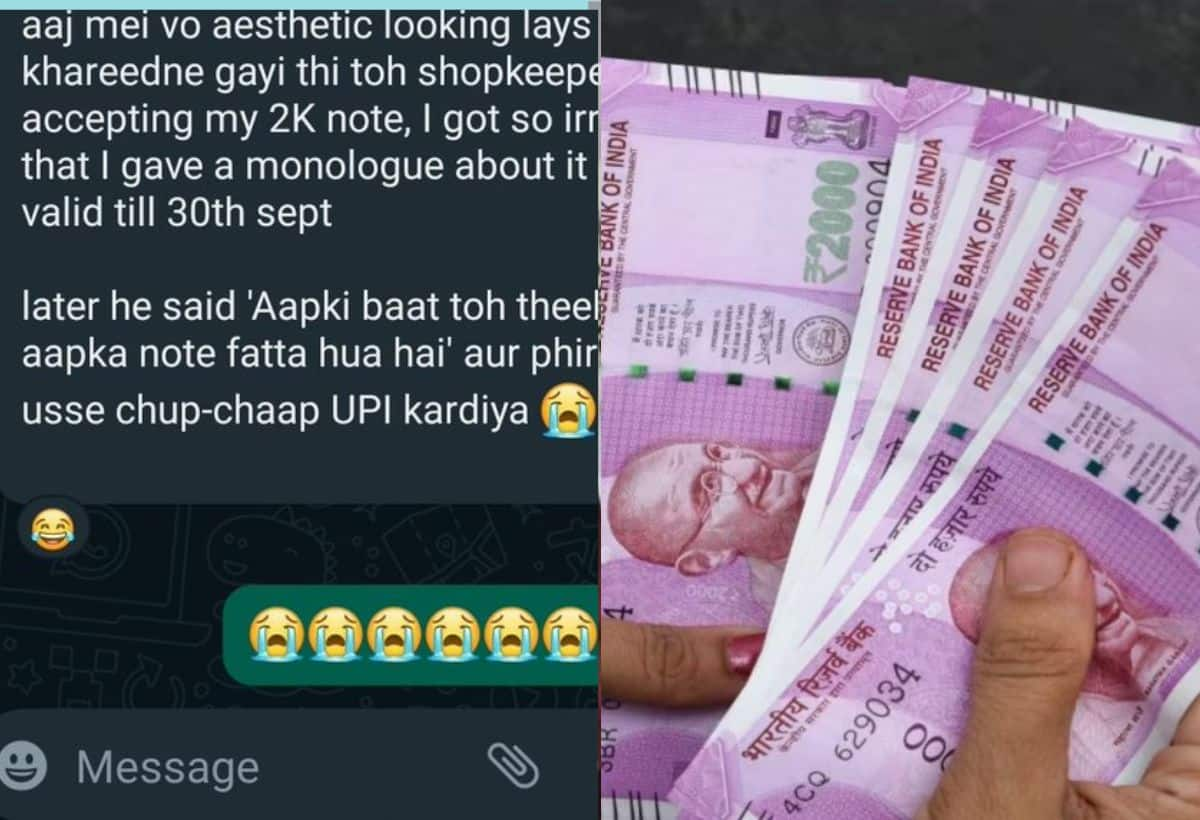 The Reserve Bank of India (RBI) has decided to demonetise Rs 2,000 notes. Even though the Rs 2,000 note has been taken out of circulation by the Reserve Bank, it remains a legal tender. Since then, many news are going on on social media regarding Rs 2,000 notes. Many people are making such claims on social media that shopkeepers or petrol pump operators have refused to accept Rs 2,000 notes.
Screenshot of WhatsApp is getting viral on social media
Meanwhile, a WhatsApp screenshot is going viral on social media. People are laughing a lot after reading this. It has been written in this WhatsApp chat that a shopkeeper refused to accept a Rs 2,000 note from a person. After which he had an argument with the shopkeeper. But the twist in the incident came when the shopkeeper revealed the reasons for not accepting the notes.
screenshot posted on twitter
The screenshot of this WhatsApp chat is becoming very viral on Twitter. Sharing the photo of the screenshot, the user wrote that ladies and gentlemen, meet my bestie. After which it was told that a shopkeeper was refusing to take 2,000 notes. After which he told the lady shopkeeper about the guidelines and rules of RBI regarding 2,000 notes. However, the twist in the tale came when it was learned that the shopkeeper was refusing to accept the note as it was torn. This post was shared on social media on 25 May. After which it has been viewed 24,000 times. Also, the tweet has got more than 260 likes.

<