PTI Pakistan News: Imran Khan is getting lonely in Pakistan. Three more big leaders of his party Pakistan Tehreek-e-Insaf (PTI) have left the party. These include former cabinet minister Shireen Mazari, a close aide of Imran, Khan's financier Fayaz-ul-Chauhan and Chaudhary Fawad Hussain.
Fawad Chaudhary tweeted today on Wednesday (May 24) saying, "Following my earlier statement in which I had categorically condemned the events of May 9, I have now decided to take a break from politics, hence I have resigned from the post of the party and I am parting ways with Imran Khan."
Ref. My earlier statement where I unequivocally condemned 9th May incidents, I have decided to take a break from politics, therefore, I have resigned from party position and parting ways from Imran Khan
– Ch Fawad Hussain (@fawadchaudhry) May 24, 2023
Please tell that Fawad Chaudhary was the information minister in Imran Khan's government. His tenure was from 14 April 2021 to 10 April 2022. Recently, he was arrested by the Pakistani police when there was violence and arson after the arrest of Imran Khan on 9th May. He was accused of inciting PTI workers for violence. Seeing the police, he got down from the car and was running away secretly, only then he was arrested. After this his tone changed.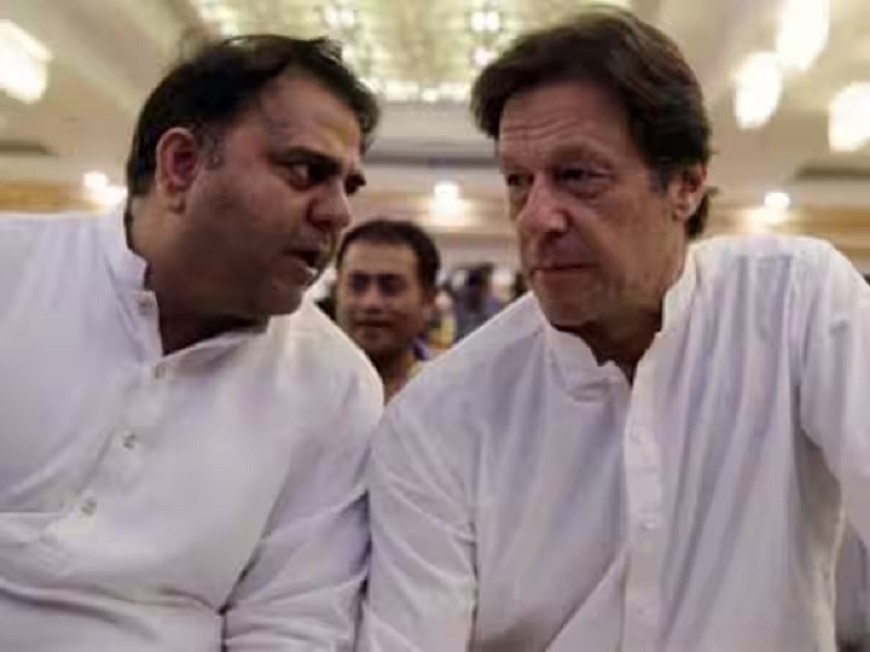 Fawad Hussain is an accused in 11 cases
Till the separation from Pakistan Tehreek-e-Insaf (PTI), 11 cases were going on against Fawad in Pakistan, out of which one case is related to the theft of the tap. It is believed that there was pressure of power on him, that's why he has left Imran's party. Many experts say that this will break Imran's morale. Till now many of his colleagues have left him.
Also read: Pakistan Army Vs PTI: Imran said – Shahbaz government wants to end my party in front of the army, the oppression that is happening now has never happened before



<