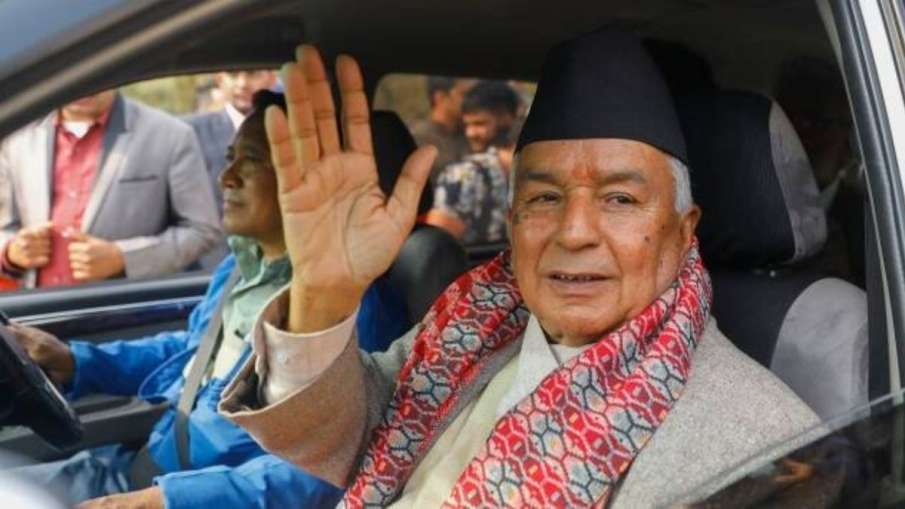 Image Source : PTI Nepal President Ramchandra Paudel
Nepal's President Ramchandra Paudel was admitted to AIIMS in New Delhi for treatment of chest problem. President Paudel was now discharged after successful treatment at AIIMS and returned to Kathmandu on Sunday night. The President's Office gave this information. Actually, President Paudel (78) had trouble breathing, he was first admitted to the hospital in Kathmandu, then on April 19 he was brought to India for treatment at the All India Institute of Medical Sciences (AIIMS) in New Delhi.
President of Nepal thanked
The Nepal President's Office said in a statement, "The treatment of President Paudel was successful. After being discharged from the hospital, he returned to Kathmandu on a regular Nepal Airlines flight on Sunday. He has undergone several health check-ups and treatment at AIIMS, the statement said. He has been advised rest for a few more weeks. "The health condition of the President has now improved significantly," said a statement issued by President's Office spokesperson Sagar Acharya. thanked.
There was a problem in taking care of President Poudel
Significantly, after health problems, President Paudel was admitted to Tribhuvan University Teaching Hospital in Kathmandu on April 18 and after being diagnosed with a lung infection, he was sent to AIIMS in New Delhi for further treatment. During that time Nepal's President Ramchandra Poudel was having difficulty in breathing, he kept taking antibiotics for 15 days but still his condition did not show any improvement. After this he was sent to India for treatment.
read this also-
4-storey car parking collapses in Manhattan, USA, one dead, rescue by robot dog-drone
These are the richest cities in the world, on which rank Mumbai-Delhi?
Latest World News
Read breaking news, live news updates and special stories from India and abroad on India TV Hindi News and keep yourself up-to-date. Click for Asia News in Hindi Foreign Section


<