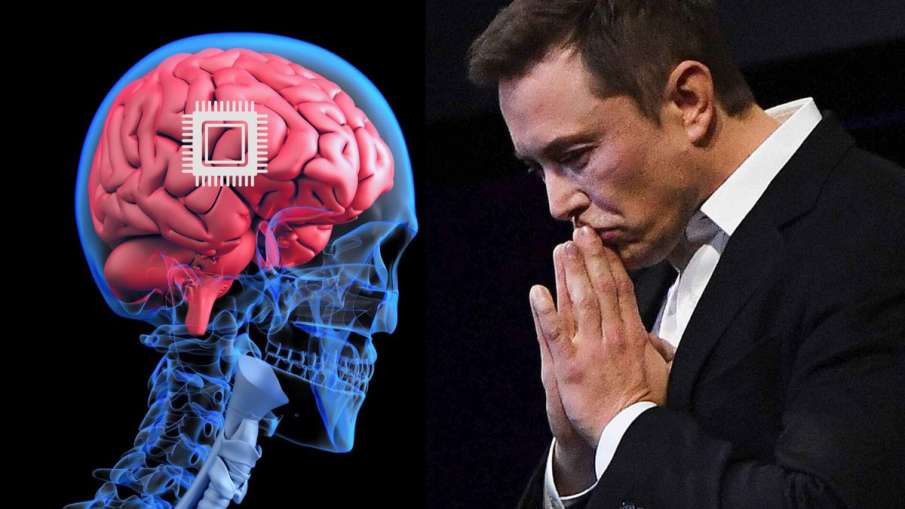 Image Source : FILE
Elon Musk
Till now we had seen in scientific movies that a scientist has fitted a chip (Chip Implant in Human Brain) in the human brain and then controlling it with the help of computer or gadgets. But now it may soon be seen happening in the real world. Elon Musk's company Neuralink has been approved by the USFDA for the first time in the world to trial brain implants on humans. According to Musk, this implant can get rid of blindness, paralysis and many other brain diseases can also be controlled.
Sharing information about this important approval, Elon Musk's start-up Neuralink said that it has received approval from the US Food and Drug Administration (USFDA) for the human trial of brain transplant. The company said receiving USFDA approval for the first-ever clinical study on humans is "an important first step" for its technology.
In which diseases will help
According to Neuralink, the recruitment process for the clinical trial has not started yet. Elon Musk said during a presentation in December that the purpose of the Neuralink implant is to enable the human brain to communicate directly with a computer. Simply put, a chip will be implanted by the company in the human brain. Which will monitor the activities of the brain and send the data to the computer. The company believes that this can help in treating depression, autism and other degenerative diseases.
what did musk say
On getting the approval, Musk said, 'We are working hard for our first human trial. Obviously we want to be very careful and clear before we put any device in humans that it will work well.
Trial has been done on monkeys
Musk's company Neuralink has been working in this direction for the last several years. First in July 2019, the company said that Neuralink would be able to conduct its first tests on humans in 2020. First it has been implanted in the skull of monkeys. During the presentation, the company showed several monkeys 'playing' some basic video games or moving a cursor on the screen through its Neuralink implant.
FDA had expressed concern
Musk had previously predicted human trials of Neuralink on several occasions since 2019, with the company only seeking FDA approval as early as 2022. Meanwhile, seven current and former Neuralink employees revealed that the FDA raised several concerns with the company before approving human trials. These concerns included the device's lithium battery, the possibility of the implant's wires going inside the brain, , and included safe extraction of the device without damaging the brain tissue.

<