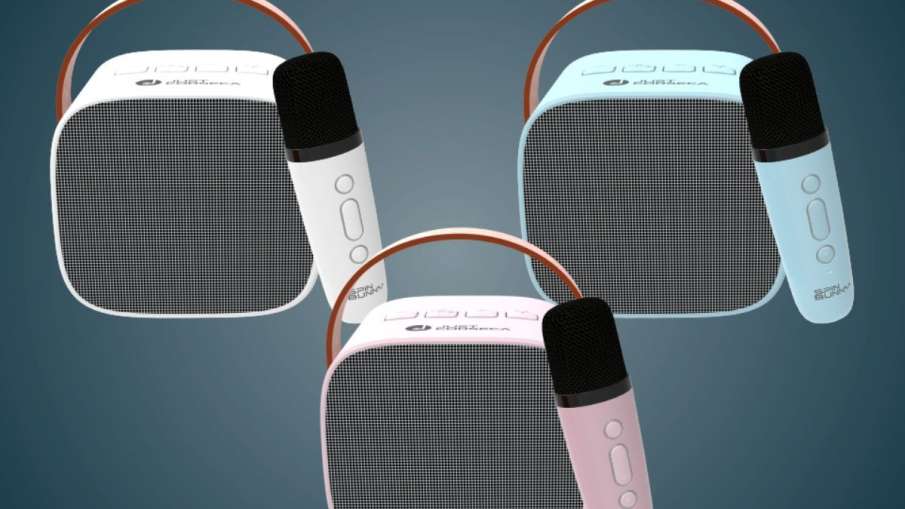 Image Source : File Photo You can easily connect this speaker to your laptop and smartphone.
Just Corseca Launch New Speakers: Electronic gadgets maker company Just Corseca has launched a new wireless speaker. The company has named its new product as Spin Bunny. If you like listening to music and dancing, then this speaker can be the best choice for you. There are speakers equipped with all the features of Spin Bunny. It can be called a multi-functional audio companion that will meet all your audio-related needs whether you are at home, on the beach, by the pool or enjoying camping in the woods.
Just Corseca has designed the Spin Bunny with today's active lifestyle in mind. It is a portable speaker so you can easily shift it from one place to another. Despite being compact in size, its features make it a master entertainer. In Spin Bunny speakers, users get – Bluetooth V5.0 technology which gives excellent connectivity, you can also listen to voice calls by connecting it to your smartphone.
Will get premium sound quality
The 2-inch 5-watt dynamic drivers will deliver immersive sound experience, whether you are listening to music or watching a movie. Play music from your smartphone or laptop, or take your favorite music with you by loading MP3s onto the TF card.
The rechargeable wireless microphone (500mAh battery) also converts the Spin Bunny into a karaoke machine and your parties can become even more colorful. Its 2000mAh internal battery is capable of playing music all night long on a single full charge.
Price and Availability
Just Corseca Spin Bunny speaker comes in three color variants in which you get the option of Blue, White and Pink. You also get 12 months warranty in this portable speaker. If you want to buy it then you will have to spend Rs 3,999. You can buy it from the e-commerce website or the company's official website Justcorseca.in.
Also read- Garmin launches two smartwatches in India equal to the price of premium smartphone, know what is special in it

<