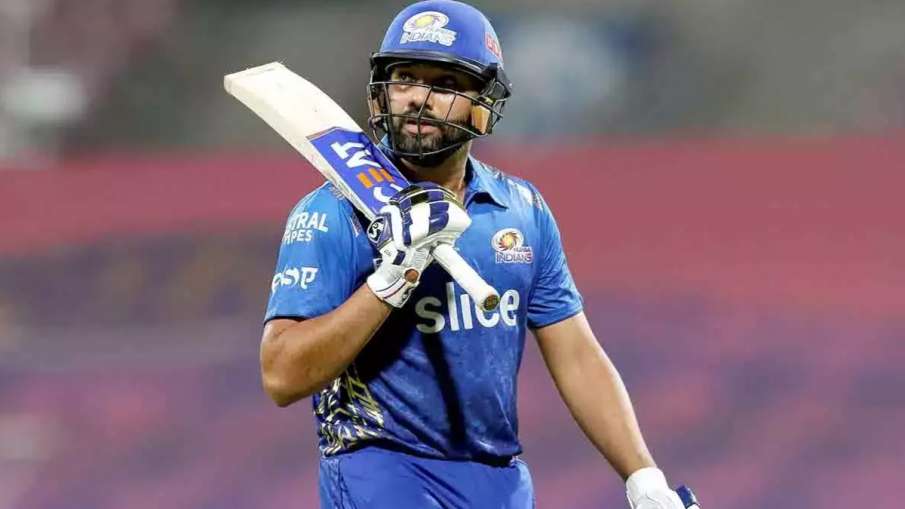 Image Source : IPL
Rohit Sharma
Rohit Sharma, the captain of IPL's most successful team Mumbai Indians, celebrated his 36th birthday on 30 April 2023. His birthday became more special for him when his team Mumbai Indians registered a resounding win against Rajasthan Royals. Rohit got the gift of victory from the team, but his bat could not work. This is not the first time that Rohit's bat has remained silent on his birthday. Even before this, it has happened twice in IPL that Rohit Sharma flopped on his birthday. But the special coincidence in this is not Rohit Sharma's failure, but he has to play only 5 balls in every innings.
Rohit played in IPL for the first time in 2014 on his birthday. In this match against Sunrisers Hyderabad, he was able to score only 1 run after playing five balls. His team also lost this match by 15 runs. After that he scored 2 runs in 5 balls against Rajasthan in 2022 and this time he was able to score only 3 runs in front of Rajasthan and played five balls this time also. That is, along with his flop all three times, playing five balls has also been a unique coincidence. But the last two times Mumbai Indians have won on his birthday. That is, twice out of three the team has won on the birthday of its captain. But there is also a coincidence which has increased the tension of the team.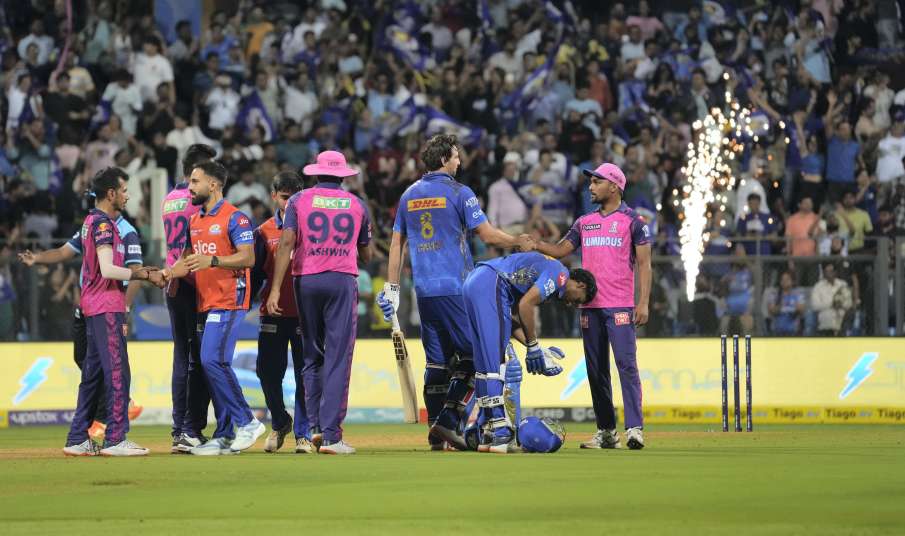 Image Source : PTI
Mumbai Indians beat Rajasthan Royals
Mumbai in tension even after defeating Rajasthan
In fact, the matter is such that Mumbai lost to Hyderabad in 2014 on Rohit Sharma's birthday, but the team went to the playoffs that year. Then Mumbai Indians defeated Rajasthan Royals on Rohit Sharma's birthday last year. In that match, the team won by five wickets and there too Suryakumar Yadav scored a half-century. In the end, the team won the innings of Tilak Verma and Tim David. The same was seen in this year's match as well. The occasion was Rohit's birthday, Rohit flopped. Then Surya scored 55 runs. In the end, Tilak Verma supported David, then the Australian batsman won the team. But that year the Mumbai team could not make it to the playoffs. Looking at this coincidence, something similar will not happen this time too. There are many possibilities of this happening in the current situation.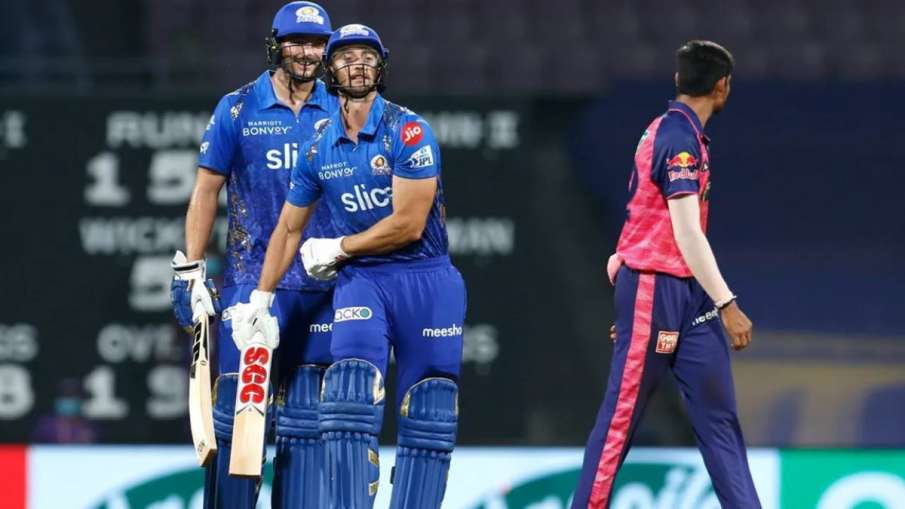 Image Source : IPL
Even in the year 2022, Mumbai Indians beat Rajasthan on Rohit's birthday.
With this coincidence, the team of five-time champions Mumbai Indians can come under tension. So far this season the team has not done anything special. Because the team has been continuously in the points table between 7th and 10th place. Rest of the teams are doing very well. Mumbai has won 4 out of 8 matches so far, and has also lost in four. The team is currently at the 7th position in the points table. The team will have to win at least 3-4 matches out of the remaining six matches for the playoffs. The road is not easy for the team right now. Bowlers are getting beaten in every match. The opening pair is not able to do wonders. There are still flaws, in such a situation, the challenges for Mumbai Indians are not easy. That's why we said that this coincidence can increase the tension in Mumbai.
Read this also:-
Latest Cricket News
Read breaking news, live news updates and special stories from India and abroad on connexionblog Hindi News and keep yourself up-to-date. Click for Cricket News in Hindi sports section


<