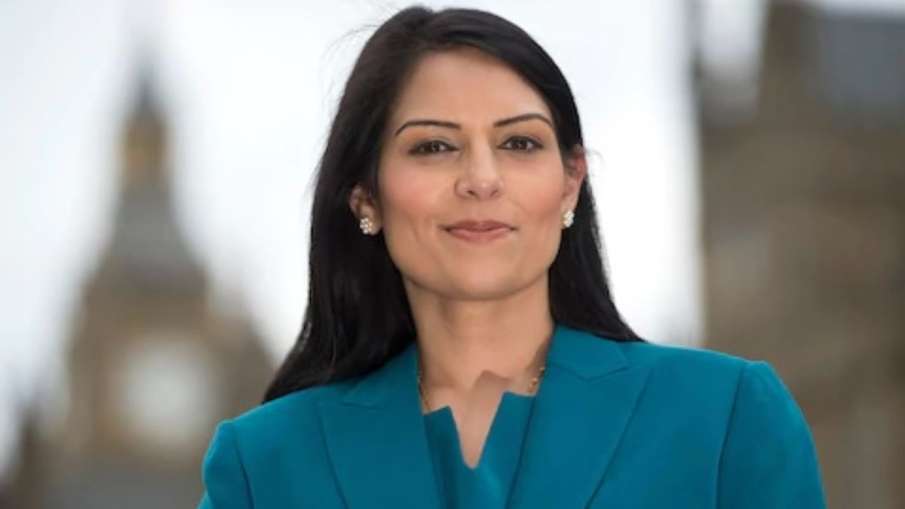 Image Source : FILE PHOTO Indian-origin former Home Minister Priti Patel in Britain
A National Health Service (NHS) worker has been sentenced to five months in prison for abusing and threatening former Indian-origin Home Secretary Priti Patel in the UK. The Evening Standard newspaper reported that 65-year-old Pooniraj Kanakia, a resident of Hackney, had sent a threatening letter to Patel in January 2022. Patel was then in charge of the Home Department in Boris Johnson's government. Kanakia marked the letter as personal and expected Patel to open it herself, but the security staff intercepted it before it could reach Patel.
obscene things were written in the threatening letter
Kanakia wrote in the letter abusing Patel, your time is running out – be ready, we will teach you a lesson. He wrote, we will break you into pieces. The report said that prosecutor David Burns said that the letter also contained some obscene remarks about sex between Patel and Johnson. The Westminster Magistrates' Court identified Kanakia as the handwritten letter sender during its first hearing in March. Sentencing Kanakia to five months in prison, District Judge Briony Clarke said that every time she reads the letter she is surprised, it is an attack on democracy.
Accused Puniraj Kanakia going through depression
Clarke said, "You sent a letter that was hateful and threatening, it was addressed to a serving MP, who was the Home Secretary at the time." It was disrespectful and obscene. According to the defence, Kanakia worked throughout Covid and became very ill during 2020. The court was told that he suffered two heart attacks and his mother passed away in July 2022. Kanakia, who worked with the NHS for 42 years, said he took the extreme step because of his deteriorating mental health and that he was suffering from depression.
However, the judge said she had not provided any evidence to support her mental health claim, so she would have to serve half of her five-month jail term before being released on licence.
read this also-
'Rasleela' of bullets not stopping in America, firing during party in Mississippi, two killed
Turkey, which is facing the brunt of terrorism, killed the 'leader' of ISIS, the President announced on live TV
Latest World News
Read breaking news, live news updates and special stories from India and abroad on India TV Hindi News and keep yourself up-to-date. Click for Europe News in Hindi Foreign Section


<