Delhi Murder Case Update: A heart-wrenching case has come to the fore from the capital of the country, Delhi. On Sunday (May 28), a 16-year-old girl was brutally murdered by her 20-year-old boyfriend in Delhi's Shahbad Dairy area. The accused first stabbed the minor several times with a knife. Even this did not satisfy her and then after crushing the girl with a stone, she kicked her several times. The video of this incident has also gone viral on social media.
1. DCP Outer North Ravi Kumar Singh told that the accused youth Sahil has been arrested near Bulandshahr in Uttar Pradesh. Investigating the matter further. Preliminary findings of the postmortem report revealed that the girl was stabbed 16 times. There are six knife wounds on the neck and ten on the stomach. His head exploded after being attacked with a heavy object.
2. Police say that the accused is a resident of Shahbad Dairy Police Station area. He used to work as a mechanic for AC and refrigerator. Based on the complaint of the girl's father, a case under section 302 (murder) of the Indian Penal Code has been registered at Shahbad Dairy police station. The victim was a resident of Shahbad Dairy's JJ Colony. The girl was found on the road in a delirious condition. She was passing through the road when the boy stopped her and attacked her. A love affair is being told between the two. There was a fight between them on Saturday. On Sunday, the girl was going to the birthday party of her friend's son when the boy stopped her on the way and attacked her.
3. The shocking CCTV footage of this incident has also come to the fore. It can be seen in this that the murder incident was carried out at 8.45 pm on Sunday night. The accused youth stopped the girl in a street and first stabbed her more than a dozen times with a knife. Then after that crushed the girl's head with a stone and finally kicked the girl several times. After this incident, the surprised face of the people of Delhi was also seen. When Sahil was attacking the girl with a knife, many people were passing by. In the entire video, many people can be seen passing from there, but no one helped the girl.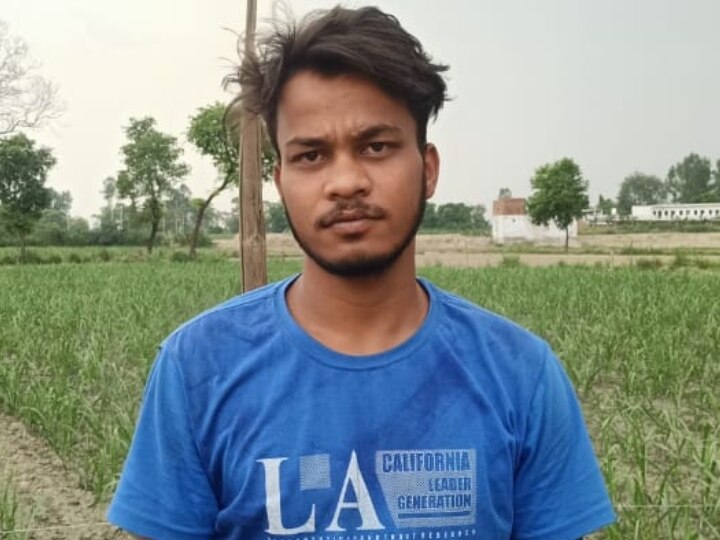 4. According to Delhi Police sources, every angle will be investigated. There will also be an investigation from the angle of love jihad. The criminal history of the accused Sahil is also being probed. The deceased used to live with her friend Neetu apart from her family. The victim's mother said that when she herself did not survive, then how do we know who killed her, why. Used to fight with me to work. If he is locked in the police station, then he will be released. I want life in exchange for life. I have never seen Sahil.
5. The victim's father said that the condition of my daughter was very bad. My daughter was stabbed several times, her head was also chopped off. I didn't know anything about Sahil. What was there between them? I came to know in the inquiry yesterday. My daughter's nature was good. I demand that as he has killed my daughter, he should be punished severely so that no one can do this again. I work as a laborer.
6. On this murder, Delhi Chief Minister Arvind Kejriwal tweeted that a minor girl is brutally murdered openly in Delhi. This is very sad and unfortunate. The criminals have become fearless, there is no fear of the police. LG sir, law and order is your responsibility, do something. The safety of the people of Delhi is of paramount importance.
7. BJP MP from Delhi and former cricketer Gautam Gambhir raised questions on those who did not help the girl and said that even if such a brutal attack had happened on their sister or daughter, would these people have gone on like this. Not just them, they are all animals.
8. BJP leader Kapil Mishra said that the minor girl was crushed to death. How many Kerala stories are there in every street? Shraddha has not got justice yet and don't know how many more Shraddhas are becoming victims of this brutality every day. Another painful murder of Shraddha in Delhi, this time the murder openly on the road in front of everyone, till when? This is love jihad. This is a planned attack against daughters. Who is Sahil's master mind?
9. Delhi Women's Commission Chief Swati Maliwal said that a minor innocent doll was stabbed to death in Delhi's Shahbad Dairy and then crushed with a stone. The spirits of the poor in Delhi are high. Issuing notice to the police. All limits have been crossed. I have never seen anything more terrible than this in my career of so many years.
10. Chairperson of the National Commission for Women, Rekha Sharma said that even an uneducated person cannot be so cruel as to kill someone so mercilessly. There is a lot of deficiency in the thinking of the society, there is a need to work on it. The way he grew up in the social environment, his thinking became the same. The condition of today's society is thought provoking, families should think how to bring up their boys so that they don't kill anyone.
read this also-
Delhi Crime: 10 years, 120 months and more than 5 thousand murders, people doing murder on small things, see full list

<