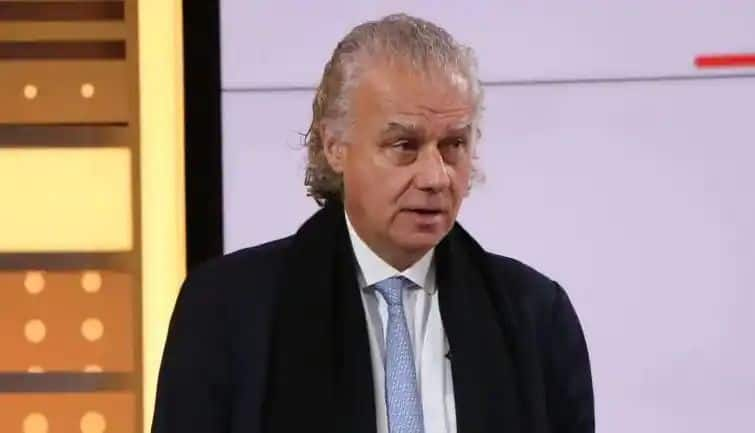 Chris Wood, global head of foreign brokerage firm Jefferies, says the Sensex could reach 1,00,000 points in the next few years. Wood said in one of his weekly letters, "I expect to achieve this target in the next 5 years. For this, we are assuming that the EPS growth trend of 15 per cent and the average of five years on one year forward. The PE multiple remains at 19.8x." Chris Wood sees no clear reason for further fall in valuations of Indian corporate stocks in the 'near future' if the Reserve Bank of India (RBI) stops tightening its monetary policy.
"If the interest rate hike cycle is over and there is a rate cut by the end of this year or early next year, there is no reason to further reduce valuations in the near term," he said.
Wood believes that Indian stocks are not as 'expensive' this year as compared to the rest of the markets like last year. With this, Chris Wood has increased his overweight position in Indian, Korean and Taiwanese stocks to 1% in his 'Asia-Pacific minus Japan portfolio'.
related news
Also read- Adani Group Shares: Mixed trend in Adani Group shares; But this stock hit upper circuit for the 5th consecutive day.
Chris Wood has removed HDFC Life Insurance and Standard Chartered Bank from his portfolio and has instead included Zomato and SBI Life Insurance. At the same time, AIA Group has increased its investment in Bank Central Asia, Bajaj Finance, Godrej Properties and Macrotech Developers.
"Like all long-term bull markets, the Indian stock market will continue to have some walls of concern," Wood said. He said he sees Modi's defeat in the general elections as the biggest risk to stock market turmoil.
Foreign investors return to the Indian market
Chris Wood has written in his note 'Greed & Fear' that foreign investors have returned to the Indian market as net buyers after withdrawing from China. Since March, he has bought shares worth $7 billion. He wrote that one issue is that India's share in the MSCI benchmarks has been very low considering the size of its economy. Greed and Fear's exposure to long-only portfolios in Asia, excluding Japan, has averaged 40 per cent in recent years, he notes.

<