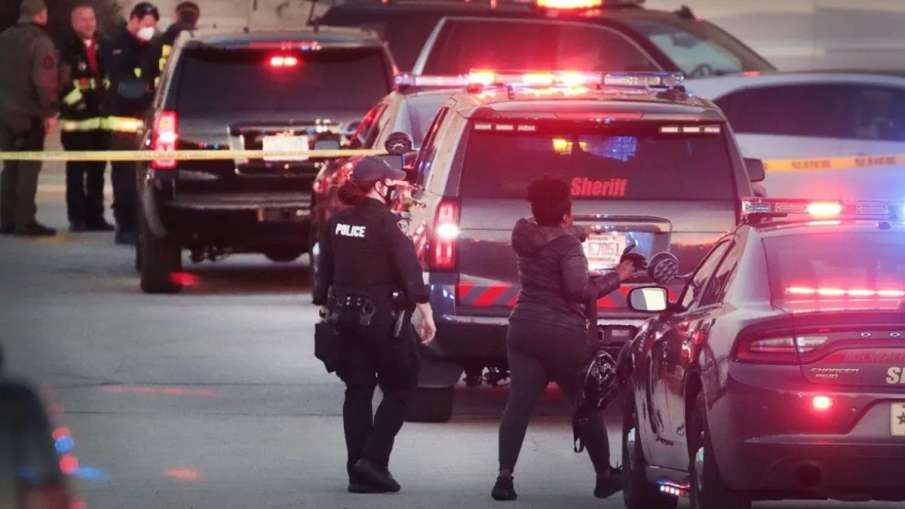 Image Source : FILE PHOTO Two killed in shooting in US's Mississippi
Every day a new wave of bullets is being seen in America. The latest case came from the Mississippi Gulf Coast where gunfire was heard and two youths died. US police have arrested a 19-year-old man in this shootout. The incident happened during a party at a house on the Mississippi Gulf Coast in Bay St. Louis. Two teenagers were killed in the early hours of Sunday in the firing in the house during the party, while four others are said to be injured.
18 year old and 16 year old persons died in firing
Cameron Everest Brand, of Pass Christian City, has been charged with murder and aggravated assault, according to jail records. Bay St. Louis Police Chief Toby Schwartz said in a press release that police identified Brand based on eyewitness and victim statements. He did this incident alone. Schwartz said the 18-year-old and the 16-year-old died at a hospital in New Orleans.
firing during house party
Police said that the accused Brand was arrested from his house and sent to jail. The court has refused to grant him bail. The incident took place when the students had gathered for a party at a house. Police said that a total of six students, aged between 15 and 18 years, were injured in the firing. Two of them died in the hospital.
5 dead in Cleveland shooting
Earlier in Cleveland, US state of Texas, a man took a rifle and opened fire on his neighbors. After which 5 people including an 8-year-old child had died. Officials had said that the incident took place in the night when the person who was firing at the rear of the house was asked by his neighbors to stop firing.
read this also-
War with China can happen anytime, Navy Chief said – Many warships of dragon are present in Indian Ocean
Turkey, which is facing the brunt of terrorism, killed the 'leader' of ISIS, the President announced on live TV
Latest World News
Read breaking news, live news updates and special stories from India and abroad on India TV Hindi News and keep yourself up-to-date. Click for US News in Hindi Foreign Section


<