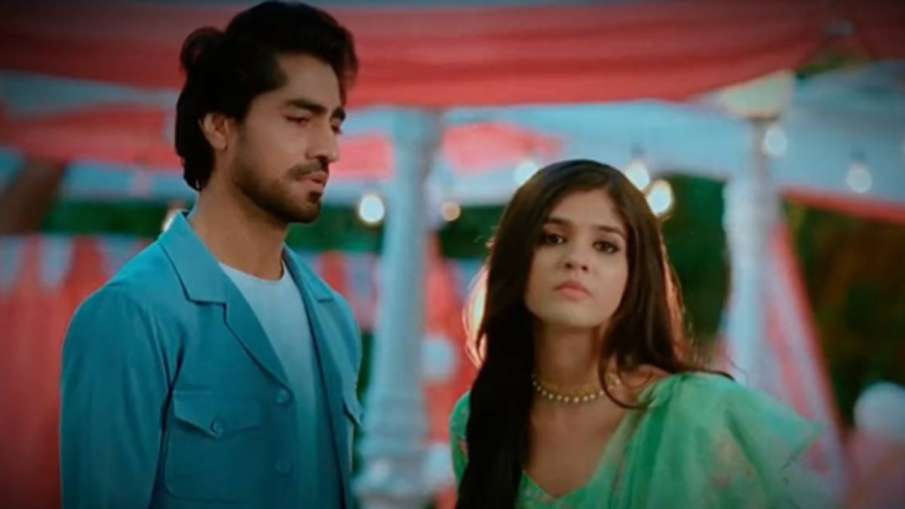 Image Source : HOTSTAR
Yeh Rishta Kya Kehlata Hai 28 April Spoiler: The show 'Yeh Rishta Kya Kehlata Hai', which is in the race for top 3 in the TRP list, is witnessing continuous high voltage drama these days. In the coming episode on Friday, we are once again going to see a huge tussle between Pranali Rathod and Harshad Chopda i.e. Akshara and Abhimanyu. Because the makers are not yet visible in their intention to fix everything between these two. So now Akshara is going to cross all limits to get Abhimanyu away from his son Abir.
There will be a blast on Abir's birthday.
In the last episode, we saw that Abhimanyu is informed about his son Abir's birthday. After which he gets very excited and prepares to surprise the son overnight. But now we will see that Abhimanyu will have to compete with Akshara and Abhinav with this birthday surprise. Because Akshara does not want to let Abir go to Abhimanyu under any circumstances.
Abhimanyu will give 6 gifts to Abir
In the upcoming episode of the show, we will see that preparations are underway for the grand celebration of Abir's birthday at the Goenka house. Meanwhile, Ruhi goes to call Abir from the room, but goes there and sees that Abir is not in the room. Because Abhimanyu has already taken her with him. On this occasion, we will see that Abhimanyu has a lot of fun with Abir. He wants to live every moment which he had not got till now. After this Abhimanyu and Abir dance. After which Abhimanyu gives 1 gift to Abir for every past year, that means he gives full 6 gifts to Abir.
Abhimanyu will become a victim of Abhinav's anger
Next we will see that while searching for Abir, Abhinav will reach where Abhi and Abir are. Abhinav gets angry after seeing the party and gifts and lashes out at Abhimanyu. But Abhimanyu also does not remain silent and taunts Abhinav that he too is not a very nice person. Hearing this, Abhinav's temper gets hotter. After this, he shows his real face to Abhimanyu and says that yes, I am a very bad person, that's why I became the support of an unknown girl. Gave his name to someone else's child. He carried a pregnant girl on his back in a stormy night. Abhimanyu remains calm after hearing all this.
Anupamaa Upcoming 5 Major Twist: Maya's life will become hell again, this big twist will come
Akshara will do this work
Next we will see that Akshara will overhear this quarrel between Abhimanyu and Abhinav. After which she is determined to keep Abir away from Abhimanyu at all costs. She will threaten Abhimanyu in clear words and say that if he does not stay away from her son, she will take the help of law.
Rakhi Sawant performed Baraati dance on the beat of Dhol, watch the Drama Queen's charm in VIDEO

<