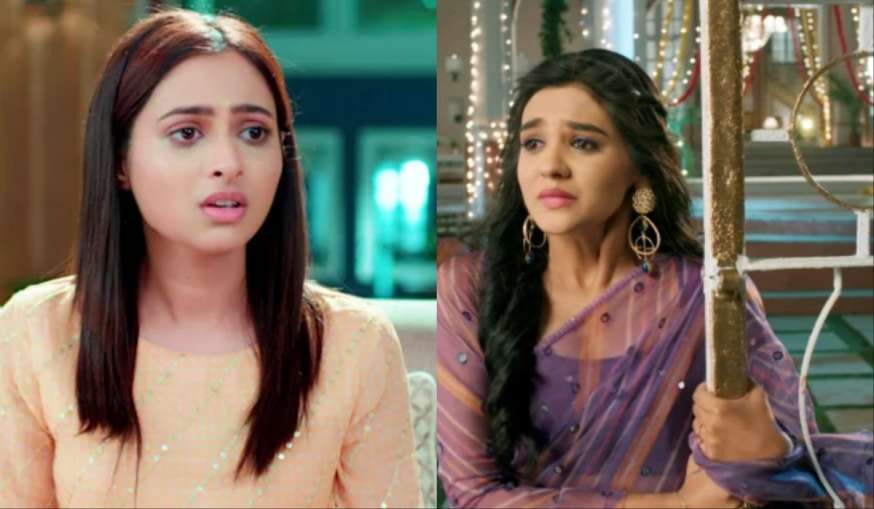 Image Source : Yeh Rishta Kya Kehlata Hai
In today's episode, Akshara talks to Neelima and says that they will take care of Muskaan. She tells Abhinav that she could not take care of Muskaan because of Abhir. Muskaan asks Akshara and Abhinav what they have to talk about. Muskan says she is not ready for marriage. Abhinav asks Muskaan if she likes someone. Muskaan says she wants to focus on her career. Akshara decides to convince Neelima that Muskaan is not ready for marriage. Muskaan thinks of Kairav.
Kairav's decision –
Abhimanyu sees Abhir's picture and says he loves him a lot. Kairav ​​decides to send Abhir to a summer camp for 4 days. Akshara and Abhinav tell Kairav ​​that he has done a lot for Abhir. Kairav ​​says that he wants to do a lot for his nephew. Akshara asks Kairav ​​from whom he wants to take Abhir away. Kairav ​​decides to tell Akshara that he knows about Abhimanyu and Abhir's relationship. Muskaan interrupts Kairav ​​and tells Akshara that Abhir needs to stay away from pollution so he should be taken to a summer camp.
Akshara-Abhimanyu's debate –
Surekha asks Akshara to take Abhimanyu's permission as he is her doctor. Akshara calls Abhimanyu. She tells Abhimanyu that she is taking Abhir to summer camp. Abhimanyu refuses. Akshara says Abhir is her son and she can take him. Abhimanyu also decides to go to the summer camp. Ruhi requests Abhimanyu to take her to the camp. Abhimanyu says that he cannot go to the summer camp because of Abhir. Aarohi asks Abhimanyu to come along.
Akshara-Abhimanyu gets shocked.
Muskaan asks Kairav ​​not to tell anyone about Abhimanyu and Abhir as Akshara is hiding the truth for some reason. Akshara, Abhinav, Abhimanyu, Aarohi, Ruhi and Abhir reach the same camp. They are shocked to see each other. Aarohi feels that Akshara is unable to keep Abhimanyu and Abhir away. Ruhi gets jealous.
Precap: Akshara, Abhimanyu talk about Abhir. Manjari overhears the conversation and gets shocked.
read this also-
Pakistan ruined the dreams of RRR director Rajamouli, expressed grief by tweeting
KBC 15: Will get a chance to become a millionaire, Amitabh Bachchan made this special announcement regarding registration
These stars were seen listening to the 100th episode of 'Mann Ki Baat', see photos

<