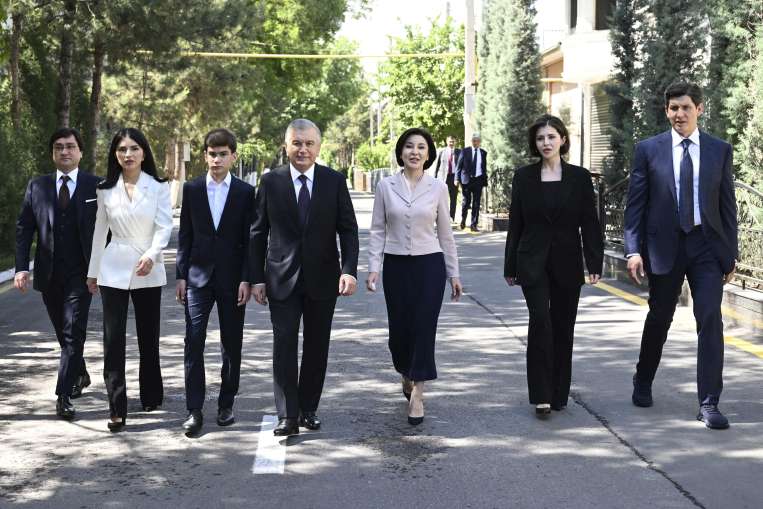 Image Source : PTI Representational Image
There are many leaders in the world who always want to stick to their chair. Till now you must have heard the names of leaders like Chinese President Xi Jinping, North Korean dictator Kim Jong Un and Russian President Vladimir Putin. But now Uzbekistan's President Shavkat Mirziyoyev has also fallen in love with the chair. Although his presidential term is still remaining till 2026, but now he wants to remain in this post till 2040. So he has started the process to amend the constitution.
Voters in the Central Asian country of Uzbekistan are voting on Sunday for a referendum to amend the constitution. The new changes promise human rights, but also propose extending the current president's term until 2040. It is believed that the constitutional amendment will be approved in the referendum.
Will be able to contest elections twice more after constitutional amendment
Four hours before the end of the voting, the Central Election Commission said that 62 percent voting has been done so far and more than 50 percent voting is necessary for the recognition of the referendum. The proposed change seeks to increase the term of the President from the current five years to seven years, while retaining the two-term limit. However, President Shavkat Mirziyoyev has a second term which will end in the year 2026. After the constitutional amendment, he will be able to contest elections for two more terms.
Latest World News
Read breaking news, live news updates and special stories from India and abroad on India TV Hindi News and keep yourself up-to-date. Click for Asia News in Hindi Foreign Section


<