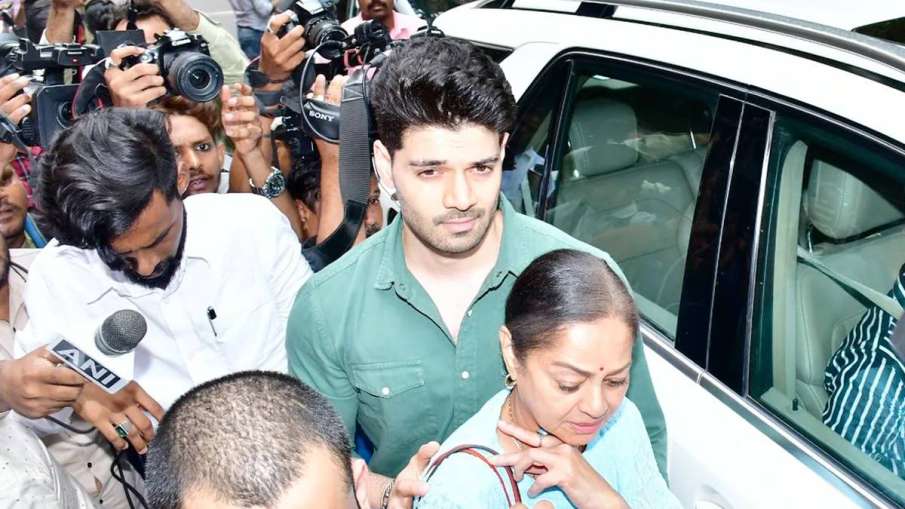 Image Source : VIRAL BHAYANI Sooraj Pancholi
Sooraj Pancholi on Jiah Khan Case: A special CBI court in Mumbai on Friday, April 28, gave its verdict in the case of actress Jiah Khan's suicide. In which Suraj Pancholi, accused of abetment to suicide, has been acquitted. After the arrival of this decision, there is a lot of happiness among the close and family members of Sooraj Pancholi. At the same time, Suraj has also narrated the pain of these past 10 years. Suraj has told how difficult the last 10 years were for him and this decision has changed everything in his life.
Sooraj Pancholi narrated the incident
In the statement issued by Sooraj Pancholi, he has spoken his heart in few words. He has said in his official statement, "Waiting for the verdict had taken 10 long painful years and sleepless nights, but today I have not only won this case against me but I have also won back my dignity and confidence, It takes a lot of courage to face the world with such heinous allegations."
Who will return 10 years?
Suraj further said, "I hope and pray to God that whatever I have suffered at such a young age, I don't know who will give me back these 10 years of my life, but I am glad that the decision has finally come." End of a bad phase not only for me but especially for my family. There is nothing greater than peace in this world."
Kangana Ranaut got angry on the word like 'female director', said – Sexuality is only in your bed…
what was the matter
Please tell that on June 3, 2013, Jia Khan was found dead in her house. After which Aditya Pancholi's son actor Sooraj Pancholi was accused of abetting Jia Khan to commit suicide. This allegation was made by Jia's mother. Jiya had also left after writing a lot in her suicide note. While giving its verdict today, the court has acquitted Suraj Pancholi. Let us tell you that due to lack of evidence, this court cannot hold you (Sooraj Pancholi) guilty, therefore acquittal is given, said Judge AS Sayed of the special CBI court in Mumbai.
Jiah Khan Suicide Case: Sooraj Pancholi acquitted, special CBI court pronounces verdict
Latest Bollywood News

<