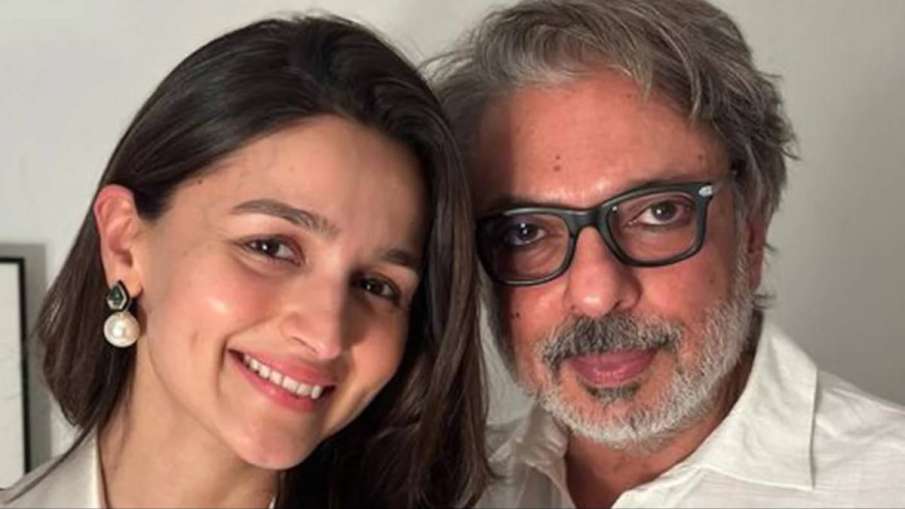 Image Source : INSTAGRAM
Sanjay Leela Bhansali
Sanjay Leela Bhansali on Gangubai Kathiawadi: Alia Bhatt starrer film 'Gangubai Kathiawadi' directed by Sanjay Leela Bhansali rocked the recently held award night and won awards in 10 categories. Not only this the film got 16 nominations. Sanjay Leela Bhansali has expressed great happiness while talking about this victory of this film. It is clearly understood from Sanjay's words that he is not getting overjoyed on this occasion. This video of Sanjay is now being liked on social media.
What did Sanjay Leela Bhansali say
After winning 10 awards, Sanjay Leela Bhansali said, "This moment is very special for us. After receiving this honor, I feel that our hard work has finally paid off." Next, Sanjay told that he had a lot of faith in this film. He said, "This is a film that we believed in and I am very happy that I made the film. I am very happy that Alia acted in the film and Ajay Devgan and all the other great actors who acted in the film and all Technicians… It's a very happy moment for all of us. We have worked throughout lockdown and covid so it will always be special."
got these awards
Out of which Best Film (Gangubai Kathiawadi), Best Director (Sanjay Leela Bhansali), Best Actress (Female), (Alia Bhatt), Best Dialogue, (Prakash Kapadia, Utkarshini Vashisht), Best Background Score, (Sanchit Balhara and Ankit Balhara) , Best Choreography, (Kriti Mahesh (Dholida-Gangubai Kathiawadi), Best Cinematography, (Sudeep Chatterjee), Best Costume Design, (Sheetal Iqbal Sharma), Best Production Design, (Subrata Chakraborty) and Amit Ray). Also the special RD Burman Award for Upcoming Music Talent was given to Janhavi Srimankar (Dholida- Gangubai Kathiawadi).
Shahrukh Khan's darling Suhana Khan showed her bold avatar while sitting near the sea, see picture
The film had earned so much money
The film 'Gangubai Kathiawadi' earned 153.69 crores at the Indian box office. On the other hand, if we talk about the whole world, the film achieved a huge collection with Worldwide 209.77 crores. Please tell that due to the epidemic, people were not watching movies in cinema halls. Because at that time only 50% occupancy was being seen in the cinema hall. That's why with this much earning, this film emerged as the biggest film of 2022 till that time.
Jiah Khan Suicide Case: Sooraj Pancholi acquitted, special CBI court pronounces verdict
Shahrukh Khan will do this big thing for Cricketer Rinku Singh, promised by calling
Latest Bollywood News

<